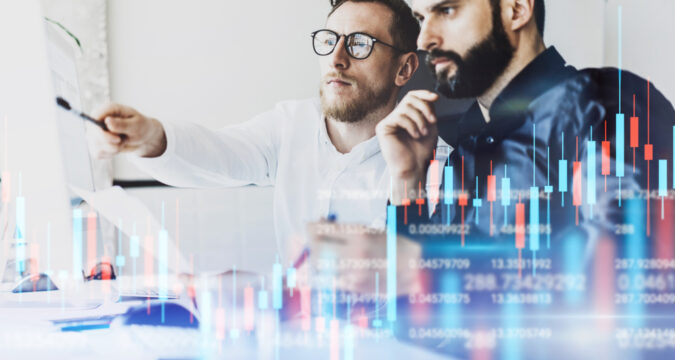 Crypto Conduct Authority Review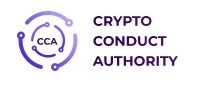 It's common to see many investors adding crypto trading to their portfolio as the market for cryptocurrencies becomes popular. As a result, investors are looking to sign up with a reliable broker that they can trust. At the same time, brokers want to establish themselves as reliable entities in a market that's saturated with options.
The Crypto Conduct Authority is an organization that aims to inform traders and brokers about how to keep themselves secure and settle disputes between them. Therefore, this Crypto Conduct Authority review will discuss its multiple features and offerings for member brokers and their clients.
Their goal is to use a new approach to addressing issues that may arise while trading in the crypto market. They can't resolve matters when they involve brokers who aren't members of the CCA. At the same time, it also offers reliable despite resolution methods to settle disagreements.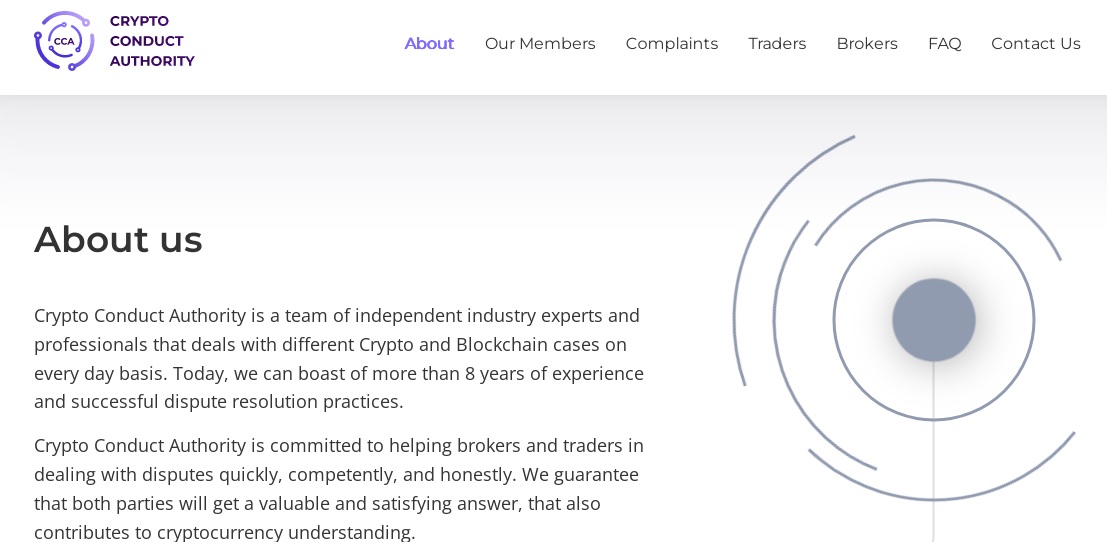 Informative Materials for Crypto Traders
The Crypto Conduct Authority aims to be a neutral third party that can deal with complaints and resolve them easily. Moreover, it aims to complete this process in a much faster way than the traditional legal system and industry regulators. Therefore, it has informative materials for traders who may need guidance.
This includes the latest pricing data for the top cryptocurrencies in multiple brokerages. Traders can use this information to make better trading decisions by predicting the future price movements of cryptocurrencies.
Cryptoconductauthority.com also provides a country-wise list of financial regulators and their websites. This way, traders can familiarize themselves with the regulators in different countries. Not to mention, new traders who are trying to navigate through the market can look at the various crypto tips available on the CCA website.
This is a comprehensive source designed to increase awareness among traders and build their knowledge. Finally, they can also sign up for dedication trading education by giving some details like their name, email address, and broker's name.
Membership Benefits and Certification Services
Brokers who register with the Crypto Conduct Authority as its members have a lot to gain in terms of benefits. One of the biggest perks of being a CCA member is that brokerages can provide increased transparency to its users.
As a result, traders will have increased trust and confidence in their services. Not to mention, their unbiased dispute resolution process means that can address disagreements that brokers enter with their users.
In addition to improving their reputation, the Crypto Conduct Authority also offers certification services. They help to ensure the quality of trade executions within the brokerage, which helps maintain a better trading experience among users.
This way, brokers can prove to customers that they get fair and reliable prices for their services. As the broker, you also avail an improved offer on a membership with the Crypto Conduct Authority. Additionally, CCA certified brokers can also avail value added services through their membership.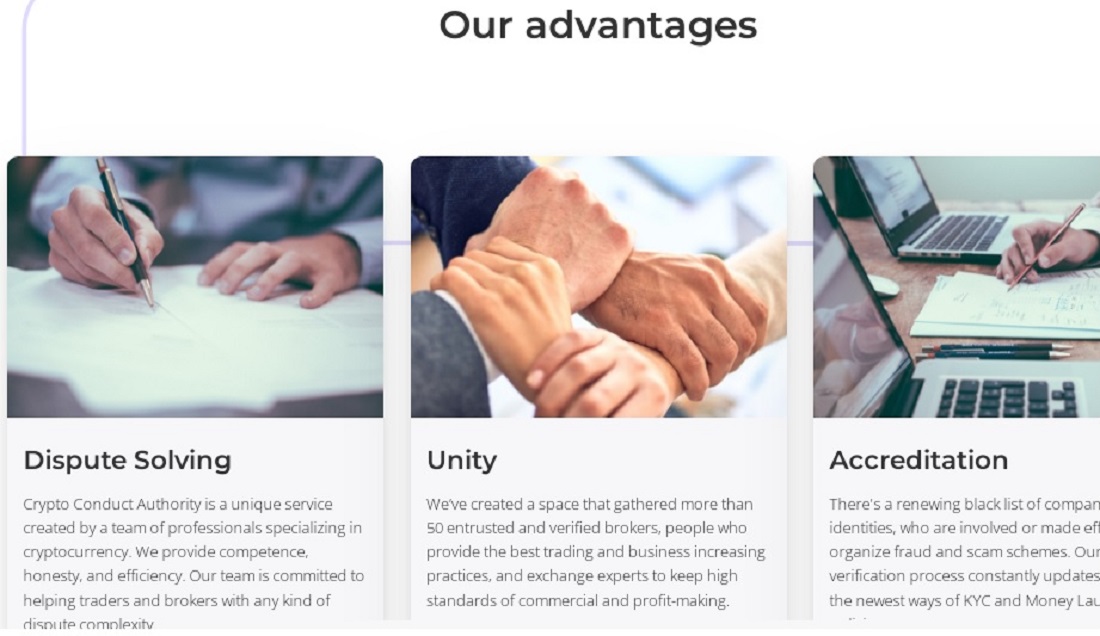 Thorough Dispute Resolution Process
In addition to providing information to traders and value-added services to brokers, the Crypto Conduct Authority also has a dispute resolution process. The purpose of this process is to help the brokerage overcome and settle disagreements with traders.
Before clients can file for a complaint with the CCA, they must first speak to the broker. They have until 45 days after the disagreement to file the complaint. Once they do that, the authority will investigate the matter within five days of receiving the complaint.
During the investigation process, the crypto conduct authority will collect crucial information and documents. Using this information, they will make a decision. In some cases, additional information may be required.
In this case, they will contact the client or member to provide the information, and they will have about one week to respond. After this, they will make a decision, which is binding for the broker, and only binding for the trader if they choose to accept it.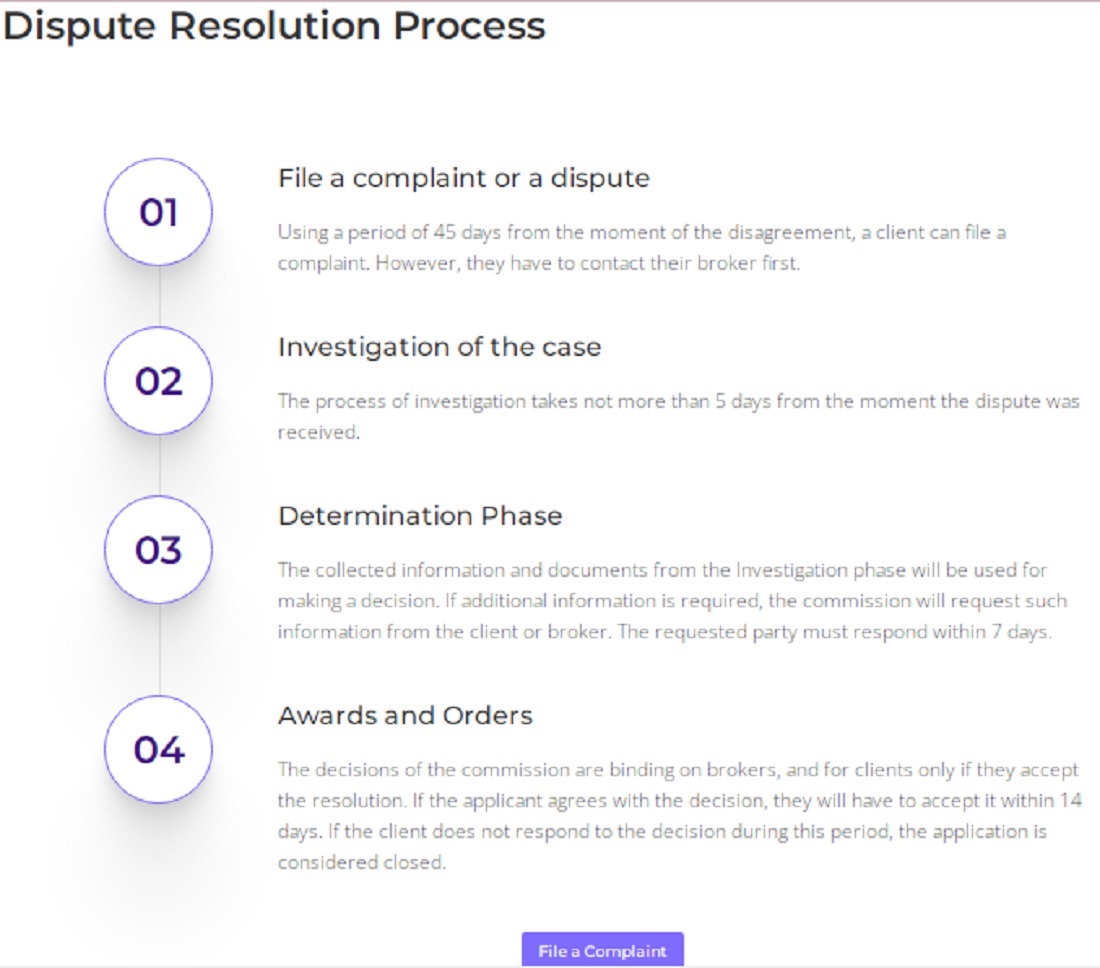 Warning List To Inform Traders
The Crypto Conduct Authority was started out as a source of information for brokers and traders that would provide necessary information. To help traders choose reliable platforms, the CCA has a warning list that it regularly updates.
This list includes fraudulent platforms that misinform users or are proven to be fraudulent due to numerous complaints. The purpose of providing such a list is that it allows users to make informed decisions about which service to choose.
Bottom Line
To sum things up, the Crypto Conduct Authority is set up as an independent third-party organization. It seeks to maintain the best interests of both brokers as well as traders. It does this by providing unbiased dispute resolution services that help brokers settle disagreements.
Cryptoconductauthority.com also maintains a compensation fund designed as an insurance for the clients of its members. It has many sources of information for traders, such as current prices of crypto assets.