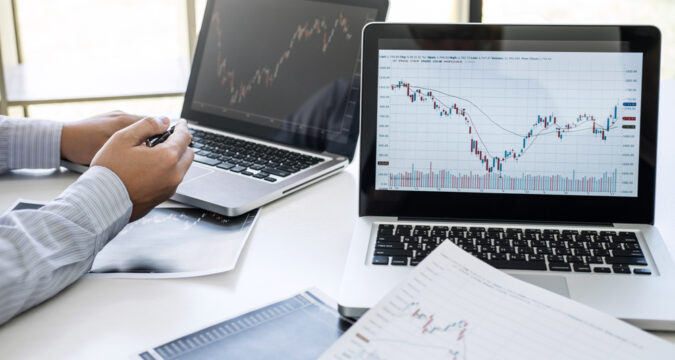 With the current state of the global economy, there is a very serious issue that many countries are having to deal with in the form of inflation. As prices continue to rise for everyday necessities, many investors are looking to outpace them.
According to what many believe is the case, they have made it as far as they possibly could and have managed to make it past inflation. However, many analysts are saying that the fight against inflation is still not over, and celebrations may just be premature.
In fact, it suffices to say that most investors are paying in the event that the stock market goes south in the event of a less-than-favorable market reading. The important thing to remember about the market as a whole is that it continues to struggle.
With a major inflation reading scheduled during the week, plenty of people have their misgivings. More specifically, these people are looking into how they can more effectively manage their assets in case the market as a whole take a dip.
The inflation reading is likely to show that prices are not moderating similarly to the Federal Reserve's expectations.
CPI Does Not Show Very Optimistic Readings
One of the major blows that the market has taken in the past few days is the Consumer Price Index not showing very optimistic readings. More specifically, it is set to slow the annual price growth to 6.2% during January alone.
The core CPI, on the other hand, is seen as a more reasonable indicator of how things are going in a specific area. The only real issue that many seem to be dealing with in this reading is that it is not showing the optimistic results that they were hoping for.
Headline measures for the CPI are less accurate than the core CPI, which takes away energy and food components, which can be very volatile to check. Of course, the core CPI is set to rise by a monthly value of 0.4%, with an annual increase of 5.5%.
However, the deceleration that many were looking forward to could come to a pause as prices for both used cars and gas increased, which stopped the trend of decelerating inflation. This slower inflation was responsible for a 14% rebound in the S&P 500 values that had dropped to their lowest in October.
"Prices are Likely on Their Way Down"
Many high-ranking investors have seen the trend that inflation is adopting and have shared their thoughts about how they think things will play out. One of the most important things that they have pointed to is that inflation has more or less peaked.
This is a sentiment that more or less all analysts happen to share, as they are more than willing to see eye to eye on this particular issue. For the most part, individuals who have a difficult time reading into it are worried that it is not a linear path down.
However, even though there will be some slight bumps in the road as it races to the bottom, there will be nothing too drastic. On the other hand, many investors are looking forward to what analysts have to say next.
Trading Sessions Might See a Slight Decline
One of the most important distinctions that many people seem to be making with this current year is that most of the trading prospects don't look as bad. But given that the stock market does take something of a dip following the release of the CPI report, many are expecting to see a rerun of last year.
The S&P 500 saw its prices fall for 7 of the 12 days that they reported, and the other time that the CPI report sent prices for the S&P 500 down by 4.3%, which made it one of the worst CPI sessions for that specific stock option since March of 2020.