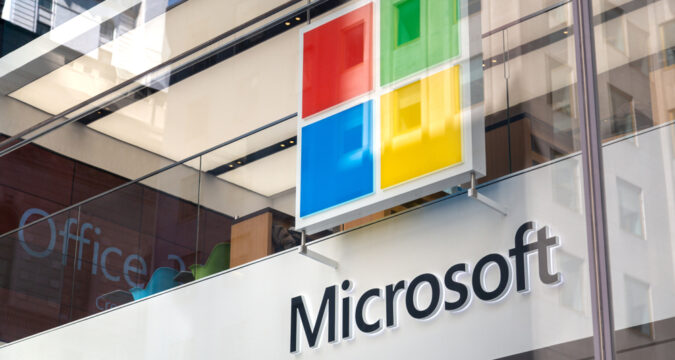 The year 2022 was full of disasters for the tech sector in the stock markets. The tech industry did not show any significant or phenomenal improvement at all and the year ended on a bad note.
As the year 2023 has begun, the shareholders are hoping to hear something positive from their respective companies. Unfortunately, the tech industry is still not sure how things are going to take place in 2023.
The companies do have a feeling that the situation may remain gloomy for the tech sector throughout the year 2023.
Microsoft Thinks Same
It would be taken as a lighter concern if the prediction came from a small tech company or entity. If the prediction is coming from the second-largest tech company in the entire world, it has to create an impact.
The executives at Microsoft just issued a statement pertaining to the performance of the tech sector and business in the fiscal second quarter.
On Tuesday, they held a meeting with the analysts where they revealed what they are expecting. They can see that the business is not running at a fine pace.
Instead, it will have a weak pace, which is not a good sign for their earnings for the fiscal second quarter.
Amy Hood, the chief financial officer at Microsoft addressed the company's expectations for the third quarter. She stated that they have not seen much happening in the quarter that ended in December 2022.
It has formed a trend, which may continue happening in the third quarter as well.
Lesser than Expected Growth in Segments
The company has revealed that they have recorded lower-than-expected growth in the tech products that are mainly linked with Microsoft 365.
They pointed out the business-oriented Windows products, identity and security services products, and software subscriptions for Microsoft 365.
They also talked about their cloud-based service, Azure, revealing that it has not seen much action in the recent quarter.
They have not seen much growth in Azure and could see that its consumption growth has slowed down significantly in recent quarters.
The company is known for selling different kinds of hardware pertaining to entertainment. This hardware includes Surface PCs, Xbox consoles, and many more.
Despite having a high demand for the above-mentioned products, it is the commercial clients that bring in most of their revenues
These clients include governments, schools, and companies. Microsoft is now expecting a huge negative impact in the particular segment, which is not good for its business and growth.
Microsoft has set up a metric that is known to be Microsoft Cloud. The particular metric is known to comprise multiple services offered by Microsoft that generate 51% of the company's sales.
The particular metric includes Dynamic 365 enterprise software, commercial LinkedIn services, Microsoft 365's commercial subscriptions, and Azure.
Cloud Services Undergo Optimization
It has been realized since early 2021 that cloud-based services are a game-changer for any tech organization. Therefore, each company is trying to come up with the best and most reliable cloud-based service.
All major tech companies have worked on cloud-based services to come up with their own platforms and Microsoft came up with Azure. It has proven to be one of the largest revenue generators for the company.
However, other largest organizations are also introducing several optimizations to their cloud-based services. This means that the competition is constantly going to rise for their company in the future quarters.
Even now, they are facing major competition from one of their largest competitors in the cloud-based services sector, Amazon. Amazon's AWS has been attracting a large portion of commercial clients.
However, Microsoft has been making constant improvements and optimizations to make Azure more reliable, secure, efficient, and cost-effective.
This way, more clients and businesses will be able to adopt their technology, increasing their sales in the future.
Despite the predictions, the company is not sure how things are going to play up in future quarters. This means that the share prices for Microsoft and the tech sector may not be much attractive in the year 2023.