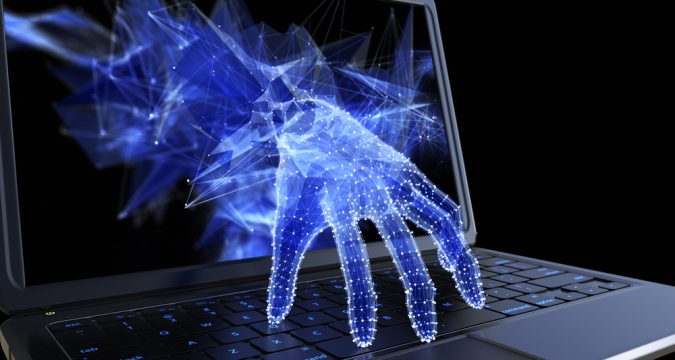 Beware Of Wealth Recovery Fraud "The Global Payback"
We know that the online community loves to do everything, from shopping to online business, while enjoying the comfort of staying at their homes. But there is an alarming threat if you rely too much on the internet. That threat is commonly known as "scam" and/or "scammers". These people are opportunist who are waiting for the right time to strike and when they struck, they hit you hard by scamming and leave you penniless. It is a fact that there are thousands of reported incidents of scams on daily basis and unfortunately instead of decreasing, the numbers are drastically increasing.
Inexperienced traders are soft targets
These scammers target mostly inexperienced traders who are looking to pursue their careers as online traders. They know that there are various online brokerage firms which offer trading services to online users and this is where they scam innocent people. In most of the cases the scammers have been known to create phony websites where they provide ponzi schemes which look quite promising and enticing to the general public. The trap is carefully set up and the interested traders then sign up with these fake websites and deposit their funds as initial money which is a requirement for setting up and maintaining a trading account with the website. That is the way in which they scam people.
A new scam on the horizon
But that is not the end of the story. There is a new scam on the horizon which is notoriously known as "wealth recovery" scam. Unfortunately in wealth recovery fraud the same people are targeted which have been scammed before. How shameful is that but the truth is these scammers have no remorse for anyone and are well-wishers to no one. What happens is that when scammers are successful in scamming someone, they sell out the data such as name, address, contact details etc. of the person who has been scammed before. This data is then used by the so-called wealth recovery companies to approach the victims of scam and promise them to recover their looted wealth.
Wolf in sheep clothing
It has been reported that there are various wealth recovery companies working and operating on the internet but in reality they are nothing but scam. They have been specifically developed to commit another scam on an already victimized person.
One might be thinking that if it is so obvious that these wealth recovery companies are fraud then why they are allowed to operate and why no action has been taken to prevent them from deceiving innocent people. The answer is twofold. It has been seen that majority of these scam wealth recovery companies are operating from different parts of the world for example it has been seen in majority of the reported cases that the victim belonged to another country while the scammer was operating from a different country. This is because they use internet as a shield to protect themselves. They hide their identities and instead use fake names and aliases.
What lies ahead
But there is no denying the fact that there are legitimate and authentic wealth recovery companies which are providing their services to victims of scam all over the world. It is necessary therefore for a victim to dig deep and find out before establishing relationship with such a company otherwise there are chances that the victim will be fooled again.
Know what needs to be done
It sucks to be scammed but a victim should not be ashamed of that. We are human beings after all and humans make mistakes. A wise person always owns his mistake, learns from then and ensures that he does not repeat the mistake again. There is no denying the fact that anyone could be careless at some point in time, we could be lacking sufficient knowledge and may make poor choices and bad decisions but this is what makes us humans because nobody is perfect.
The victim need to be highly alert when he is being approached by an official of wealth recovery company. As a first step the victim would need to enquire from the company as to where they got his contact details because in normal circumstances it is alarming if somebody reaches you and knows you name, address, contact details and above all knows that you have been scammed. Once you are satisfied that the company is legitimate then as a second step you should reach carefully their contract and it is good that you don't pay upfront but in case you are required to pay upfront make sure that you pay through credit card. In this way if you've been scammed again at least you may have some proof to build up your case against the company.
It is always good to read reviews about the wealth recovery company on the internet because thanks to internet nothing is hidden anymore. There are various websites and online communities which can be reached out to find out whether the company is a lawful company or another scammer. You need to make sure that you don't leave any stone unturned because it is for your own sake.
Learning from mistakes
The best advice for a victim of scam is that, learn from the mistake and make sure not to repeat the same. No wonder that the internet world is filled with people with ill-intentions whose survival is dependent upon looting innocent. Be very very careful and avoid getting enticed by these so-called wealth recovery companies otherwise there is every likelihood that you will be scammed again.
If a person is being scammed it is his responsibility to report the scam with the local police and any other relevant authority which deals with the type of case. In this way while the law enforcing agencies will try their best efforts to capture the perpetrators and bring them to justice but on the other hand you can save many from getting scammed.