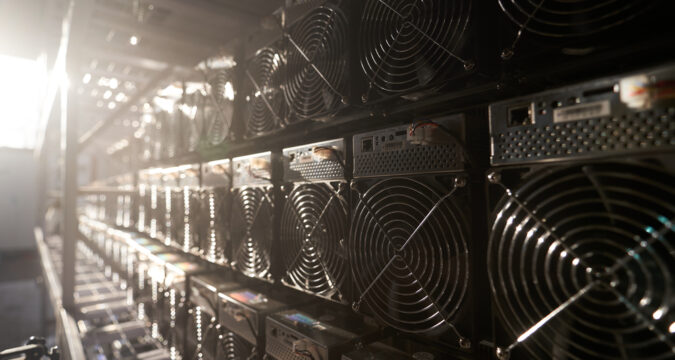 On November 10th, 20 block rewards were transferred by a mystery whale from 2010, which saw 1,000 bitcoins that are a decade old being moved at a value of $68 million at that time.
Two days later, the same miner returned once more and transferred another string of 20 block rewards from 2010 on November 12th, which were valued at $64 million on the day.
An extraordinary bitcoin whale had been discovered last year by the creator of Btcparser.com, members of GFIS, which is the Telegram research group and Bitcoin.com News. This bitcoin whale spends block rewards that are a decade old in blocks of 20 at a time.
A total of 13,000 bitcoins have been transferred by the whale to date, which were derived from blocks that were mined back in 2010. Using the exchange rate today, this brings the value of coins close to a billion dollars ($892 million).
However, it is important to bear in mind that the whale had transferred the total 13,000 bitcoins at very different price ranges. On November 10th, Wednesday, when Bitcoin had reached an all-time high price, the mystery whale had returned once more after June 9th, 2021.
The whale returned once more two days later on November 12th, Friday and transferred another 1,000 bitcoins from the rewards. Such bitcoins are categorized as 'sleeping bitcoins', as they have not been transferred from their original address since the day they were mined.
There are a lot of these out there and onchain researchers enjoy discovering the spends between 2009 and 2013 due to the age of these blocks. For instance, a block that had been mined in February 2009 saw its rewards transferred last year on May 20th. It is also rare to see block rewards from 2010 that have been left idle for the last ten years.
However, this particular whale is interesting because they have a substantial number of bitcoins mined from that time. Up till now, this entity has transferred 20 block rewards on 13 separate occasions from 2010, all of which happened in the last two years and not before.
The block reward spend on November 12th was also of 20 block rewards and the transfer was made at the height of 709,305. Just like the transfer that was made on November 10th, the mystery miner also spent the corresponding Bitcoin Cash (BCH). But, the 1,000 bitcoinsv (BSV) weren't transferred, so they remained idle.
All the bitcoin had been consolidated to this particular address and the 1,000 BTC had been distributed to various addresses, with each holding 10 BTC. As far as the Bitcoin Cash is concerned, it was combined in a wallet with 1,000 BCH and then distributed to wallets with 50 BCH in each.
Onchain researchers are intrigued by this whale's movements because the manner of the awakenings and how the funds are distributed are always the same. The transfer made on November 12th of 1,000 bitcoins had a value of $64,000, while the corresponding BCH that was transferred was valued at $656,000.