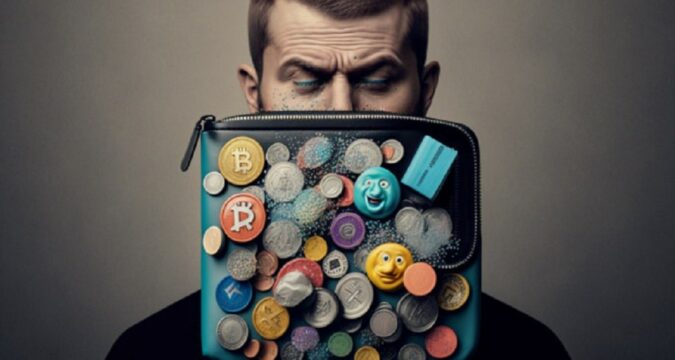 Cryptocurrencies have become a viable asset class that has attracted many investors, both retail and corporate. Last year, Bitcoin price rose to over $60,000 in an unprecedented rally. Altcoins also followed suit, making many millionaires out of investors.
Even now, analysts are predicting a new bull run to be led by Bitcoin any moment from now. After crashing to under $16,000 in November last year, the price of Bitcoin has recovered and currently hangs around $30,000.
Analysts say the top cryptocurrency has potential to hit $100,000 by next year, making it an attractive choice for most investors. If you are one of such investors, there are certain facts you should know before entering into the wild world of crypto.
The following are things you should have in mind as you start your investing journey in Bitcoin or any other digital assets.
The industry is unregulated: There's a lot of tlalk about regulating crypto in the U.S and other countries. However for now, the industry is unregulated, so there are many things that can happen which do not happen in mainstream investing. As you start with digital assets, you should know that it can be lucrative, but is also full of issues that can put your investment at risk.
High volatility: If there's anything that scares potential investors from crypto, it is the rapid and huge price changes that characterize the assets. While volatility itself is not an issue if you invest for the long term, it can be a nightmare to see your portfolio go down 50% just minutes after you buy an asset (it does happen). This is not about to change, so you should prepare for this mentally and emotionally if you wish to survive in the space.
Be careful which exchange you choose: As a crypto investor, you'll need an exchange to buy and sell assets. This is a very critical service, and you'll need to choose it very carefully. Factors to consider in choosing an exchange are security, fees, and others that may affect the outcome of your trades. Use a top, reputable exchange that is available in your country to trade your assets to avoid regrets.
Do not invest more than you can afford to lose: It can be tempting to invest massively in crypto in order to benefit maximally. Resist that urge at all cost, because it can cost you more than you can imagine. Use an amount you wouldn't blink if you lost and you'll be fine should anything go wrong. This is especially true if you are investing in new projects with uncertain future. You're only investing and hoping that it turns out well, don't put your life savings in such a venture.
Use a cold wallet: You may not have heard of a cold wallet, but it is a cryptocurrency whallet that is offline. It can be a hardware, it can be a paper wallet. It is important to use one because the crypto assets you buy will need to be kept safe from hackers, scammers and the rest. After buying the assets on an exchange, you can conveniently move them to cold storage for safe keeping. No hacker or thief can steal your portfolio if you keep it offline and do not share the private keys with anyone.
Ensure you pay your taxes: Regulators in the U.S and most countries do not care if the crypto industry collapses, but they are very keen on collecting taxes on crypto earnings. This makes it of utmost importance to ensure that your knowledge of tax requirements is up to date, and that you pay your taxes correctly. This can amount to a real legal battle for you if you don't do it accurately, so it's better you take note from the beginning.
These are major things you should take not of. If after reading this article you're still interested in crypto investing, you're meant to be in the industry, so happy investing.