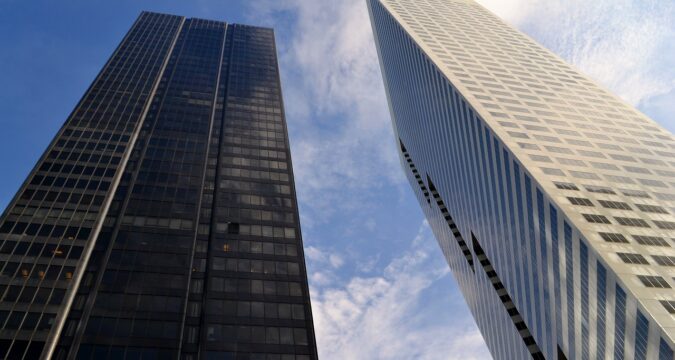 The share prices for Amazon plummeted after the executives at the e-commerce giant shared earnings forecast for the fourth quarter.
It was during the extended trading session the share prices for Amazon fell tremendously. In addition to the low earnings forecast, Amazon reported that its revenue for 3rd quarter was low as well.
Earnings for 3rd Quarter
Amazon officials posted that in the third quarter, they generated earnings worth 28 cents per share that were in line with the estimations.
Unfortunately, Amazon was not able to meet the revenue estimations, which was not a disappointing thing for the e-commerce giant.
The revenue estimations made by the Refinitiv analysts for the third quarter were $127.46 billion. The actually
The executives at Amazon also posted earnings for other segments being operated by the company.
The officials posted that for the respective quarter, the Amazon Web Services (AWS) segment generated earnings worth $20.5 billion. The generated revenue was versus the estimation of $127.46 billion.
Then comes the advertising segment of Amazon which was expected to generate a revenue worth $9.48 billion. However, the advertising segment generated stronger-than-expected revenue.
The executives posted that for the third quarter, the revenue they generated was worth $9.55 billion.
Earnings Expectations for Fourth Quarter
For the quarter, Amazon officials posted that the revenue they are aiming to generate would be between $140 billion and $148 billion.
The mentioned estimations translate to 2% to 8% year-over-year growth in revenue.
On the other hand, the analysts at Refinitiv had set their own estimation that was higher than the forecast figures posted by Amazon.
According to the Refinitiv analysts, the estimated revenue was supposed to be $155.15 billion, which is much higher than the top revenue outlook set by the analysts.
Revenue Growth
Amazon has reported that in the third quarter, its revenue has grown at a decent rate. As per the report, the revenue has grown by 15% in the mentioned quarter.
Although the revenue generated in the third quarter was in double digits, it still failed to meet the analysts' expectations.
A Rocky Year
The year 2022 has been quite the test of patience and resilience for most of the tech giants. Like the rest of the tech giants, Amazon has found itself facing a difficult situation.
The macroeconomic downtrends, inflation rise, interest rise, increased supply costs, dollar price fluctuations, and many more issues have tested Amazon's resilience.
Now, the government of the United States is fearing recession, which may only make the matter worse in near future.
Therefore, Amazon has already lowered its guidance to deal with the market downfall knowing that it would anger the shareholders.
After posting the earnings estimations, the share prices for Amazon ended up dipping more than 13%.