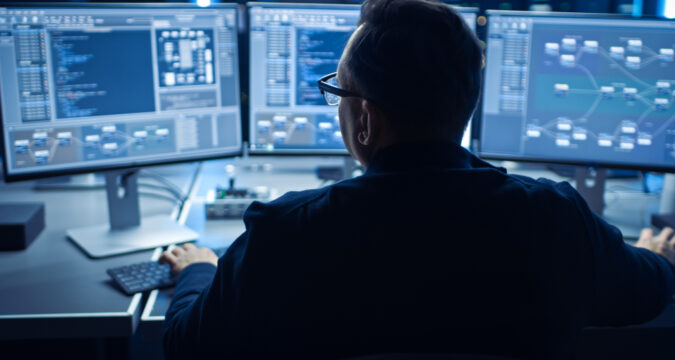 In the list of a number of companies making stock price moves, Amazon is the first company in the list. The company has reportedly experienced over a 4% drop in stock prices in premarket trading. The company has recorded a drop in share prices on Thursday's, November 4, 2021, premarket trading. Just like other companies, Amazon also shared its earnings report for the third quarter of 2021.
Unfortunately, the earnings figures the tech giant shared were disappointing and the company is paying for it in the form of the share price drop. For the third quarter of 2021, Amazon reported it generated earnings worth $6.12 per share. It was really shocking for the entire stock traders' market to learn that the estimations set by analysts for earnings were $8.92 per share.
This is really alarming for the e-commerce giant that it has to suffer such a great loss in terms of earnings. Even the company's revenues were not able to meet the expectations set by the analysts from Refinitiv. The company even shared its guidance for the upcoming quarters that was disappointing for the investors.
Even for the running quarter, the company is expecting to face a loss in earnings and revenues. Even after taking the holiday period into consideration, Amazon has shared disappointing guidance for the fourth quarter of 2021.
Next on the list is the coffee chain giant "Starbucks" which has recently experienced a drop in share prices in the premarket trading. The company has revealed experiencing a 2% fall in the share prices in the after-hours trading action. Just like Amazon, Starbucks ended up experiencing a drop after sharing its quarterly miss in revenues and earnings.
Starbucks has revealed that for the particular quarter of 2021, the revenue that the analysts predicted was worth $8.21 billion. However, Starbucks managed to generate revenue worth $8.1 billion for that particular quarter. The coffee chain has reported that it is due to the resurgence of COVID-19 cases in China that has negatively impacted its business in the particular region.
Then it is Apple in the list that has also experienced a 4% drop in the share prices in the premarket trading. The tech giant experienced the fall after it shared it's lower than expected revenue figures for the third quarter of 2021. Apple has reported that it hasn't been able to generate revenues that the Wall Street analysts had predicted in the first place.
Tim Cook, the CEO of Apple claimed that it was due to the constraints with the supply chains and production delays that led to the company's loss in revenue. The company has revealed that the earnings it has generated meet the estimations made by the Wall Street analysts.