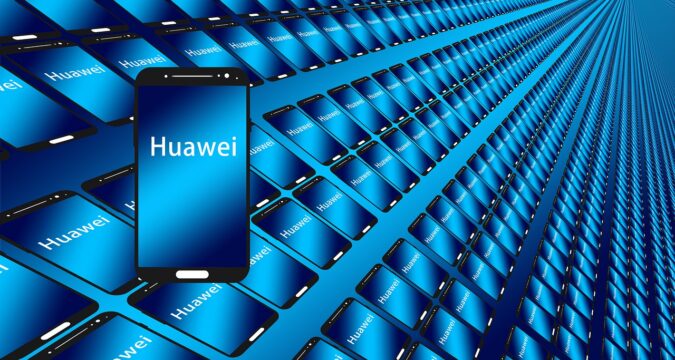 According to the latest news, Huawei has just gone ahead and made an addition to its mobile phone flagships. As per reports, Huawei announced the launch of its new phone on February 22, 2021. The most surprising thing about the news is that this time, Huawei has launched a foldable phone.
The tech giant has launched its new product amid the sanctions that have been imposed by the United States on the company. As a result of the sanctions, the Huawei phone manufacturing company has faced a lot of downfall and loss over the past couple of years.
Due to the sanctions, many stakeholders have started questioning the future of the company as a phone manufacturer in the industry. Therefore, in order to respond to these speculations and concerns, Huawei has introduced a new foldable phone.
It has been speculated that the new phone will mark a new milestone for the tech giant and keep its position unharmed in the industry. The company has been taking all the necessary steps to ensure it does not let the sanctions get it completely.
The latest foldable smartphone "Huawei Mate X2" launched by Huawei goes on to show that the company has been making a lot of progress in the smartphone sector.
It has been pushing all the barriers and reaching all-new heights in the smartphone sector with advancements and innovations.
The phone introduced by Huawei is one of a kind for the company that offers an interior and exterior screen when it is unfolded. The company has revealed that the interior display of the phone is 8-inch while the exterior display of the phone is 6.45-inch.
The rear camera installed in the Mate X2 smartphone comes with 4 sensors whose core functionality is for depth and zooming.
The phone comes with a chip that is the Kirin 9,000 processor, which is also the proprietary chip that is created by Huawei.
As Huawei no longer supports Android, Mate X2 will be the first-ever phone manufactured by the company that will be running on Huawei's native operating system "HarmonyOS".
The company has also revealed the price of the phone with respect to their specifications. It has revealed that the price of the Huawei Mate X2 with 512GB ROM will be starting with an 18,999 yuan price tag. At the time of publishing, the 18,999 yuan figure translates to $2938.
On the other hand, the price for the Huawei Mate X2 with 256GB ROM will be started with a 17,999 yuan price tag. At the time of publishing, the 17,999 yuan figure translates to $2784.
Although Trump's administration gave a really hard time to Huawei, the company is now feeling a bit relieved knowing that the new president of the United States "Joe Biden" will be positive.