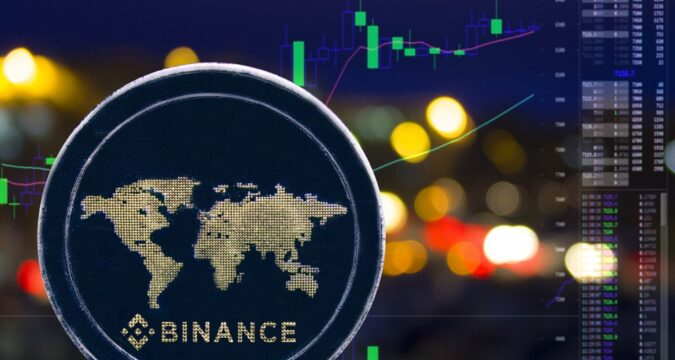 On April 4, a newsletter issued by a Kaiko analyst revealed that the largest crypto exchange Binance has witnessed a dip in its trading volume over the past two weeks. The analyst argued that the ongoing charges by the US SEC impacted the drop in Binance's market share.
They stated that the Binance decision to suspend the zero trading feature has greatly contributed to the firm's market share decline compared to the SEC lawsuit.
What Caused the Decline in Binance Market Share?
In their findings, the Kaiko team observed that in  the Q1 trading period, the Binance's trading volume decreased by 16% while the market share dropped further by 54%. The analyst concluded that Binance still holds a promising position, but their latest decison to halt the no-fee trading has propelled the firm on an undesirable route.
The Kaiko team argued that Binance's recent decision to integrate the 13 trading pairs associated with BNB, Bitcoin, and Ethereum with fiat currencies and stablecoins triggered the trading volume drop. They stated that the surplus volume began to drop from March 15 when Binance changed the zero-fee trading feature.
The Kaiko group noted although there was a significant drop in Binance market shares, its US arm recorded triple gains in Q1. The Binance US team managed to outshine the rivals and  increased the market share from 8% to 24%. However, the Binance derivative market dominance dropped by 2% in the recent quarter.
Impact of CFTC Lawsuit on Binance Trading Volume
A few weeks ago, the United States Commodity Futures Trading Commission (CFTC) accused Binance of contravening securities laws. The CFTC presented its claims to a court in the US, stating that the Binance team issued unregistered digital assets.
The CFTC accusation created embroiled debates among the crypto community. After that, some market critics argued that the March 27 CFTC lawsuit triggered the drop in Binance's market share.
The Kaiko team has opposed the ongoing speculation stating that the suspension of the zero-fee trading feature had more impact on the Binane trading volume than the CFTC charges.