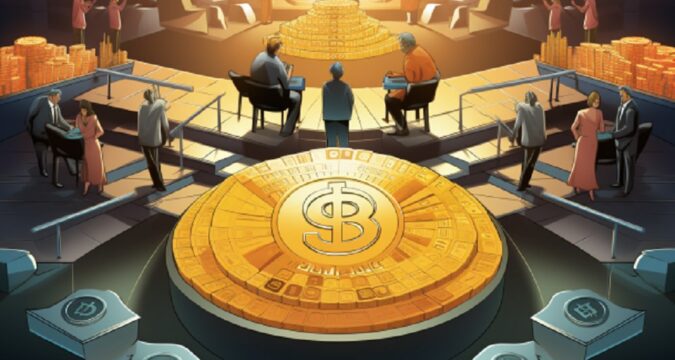 The Bank of International Settlement (BIS) has called on G20 members to dismiss cryptocurrencies. The international bank says this is necessary because cryptocurrencies have "inherent structural flaws" that make them unsuitable as a monetary instrument.
This call was contained in a report submitted to G20 Finance Ministers and the Central Bank Governors. According to the bank, cryptocurrencies have instability and inefficiency, as well as a lack of accountability in the system.
"Crypto has so far failed to harness innovation to the benefit of society," the BIS stated. "Crypto does not finance any real economic activity. Additionally, it suffers inherent shortcomings related to stability and efficiency, as well as accountability and integrity."
Cryptocurrencies are decentralized digital assets that have no central control. Built on blockchain technology, anyone can use them with full control of their funds since there is no central figure such as a central bank or regulator.
Regulators and bankers the world over have spoken against cryptocurrencies, claiming that the encourage money laundering and terrorism financing and constitute a threat to the world's financial system. The BIS is report therefore comes with little surprise.
BIS however admitted that cryptocurrencies have an element of genuine innovation like programmability, which enables the automation of transactions and integration into other systems, which can potentially reduce transaction cost.
Concerns About Stablecons
In addition to the flaws in cryptocurrencies, the BIS also cited Decentralized Finance (DeFi) as a system that exacerbates the flaws in traditional financial systems. However, its major concern is with stablecoins, which are cryptocurrencies pegged to fiat currencies or other assets and used for payments because of their relative stability.
The bank particularly referred to the collapse of the Terra USD project that led to losses in billions of dollars for crypto investors.
"Stablecoins are subject to a conflict of interest whereby the issuers are incentivized to invest in risky assets," the BIS explained. "The stability of stablecoins, therefore, depends on the quality and the transparency of their asset reserves, which it often lacks."
Central Banks Going for CBDCs
It could be on the premise of these concerns that central banks are exploring the launch of central bank digital currencies (CBDCs). According to a recent BIS report, at least 24 central banks will have issued CBDCs by the end of 2030.
The report states that while both developing and developed economies are pursuing CBDCs as a way to secure financial instability, developing economies are also pursuing them as a means to also bring financial inclusion, probably to provide an alternative to cryptocurrencies.
If the G20 members adhere to the BIS and dismiss crypto completely, this may be a big blow to the crypto industry and also to the financial system as cryptocurrencies have already been integrated into most economies to varying extents.