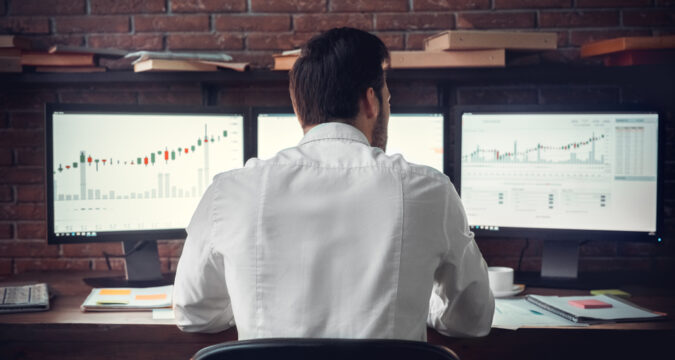 Bitcoin sees its price hitting 2-month lows as the market suffers massive volatility.
Bitcoin lost about 20% within 24 hours to explore price areas beneath $47,000 on 4 December. With that, the leading crypto recorded its highest 1-day fall since 15 May, when BTC witnessed a momentarily plunge towards $33,000.
Bitcoin's market price plummeted by 26.4% from the 7-day support at $57,206 to the lows of $42,268 before rising towards the $45,000 level. ByBit data shows that BTC saw total liquidation totaling $1.3 billion over the past few hours. That had $735 Bitcoin longs liquidated.
The downward actions saw Bitcoin entering a bear market, canceling the two-month bullishness since 29 September when Bitcoin gained 63% to hit an ATH of $67,602 on 8 November. Nevertheless, BTC analysts like TechDev suggest that Bitcoin has printed such price moves every year.
Another possible reason behind BTC's flash crash can be the US regulators' mainstream resistance. Meanwhile, the watchdog has invited the top exchange CEOs to a crypto hearing. Some of the exchanges that would have their executive at the meeting are Binance US and FTX.
Altcoin Space Loses Over $200B
Meanwhile, the retracement in the altcoin market is brutal and harsh. The world's leading alternative coin, Ethereum, lost more than 14%, trading below its critical support of $4,000. All the top-20 alts dropped 13-28% of their value.
Also, week's leaders Polygon and Terra dropped by 15% and 20%, respectively. Generally, the altcoin market remained relatively well even as Bitcoin suffered consolidations over the past few weeks. Nevertheless, bears appear to have market control for now.
Though the non-compliance and volatility concerns, Bitcoin has strengthened as a worthwhile asset for nations with unstable economies. After El Salvador, the Zimbabwe government considers Bitcoin mainstream usage. Cointelegraph support shows that retired Colonel Charles Wekwete, the permanent secretary, confirmed that the jurisdiction is in discussions with businesses on the matter.
Wekwete stated that authorities are developing rules to safeguard consumers from financial threats like unregistered international transfers, money laundering, and money externalization.
Stay tuned for the upcoming price actions in the crypto market.