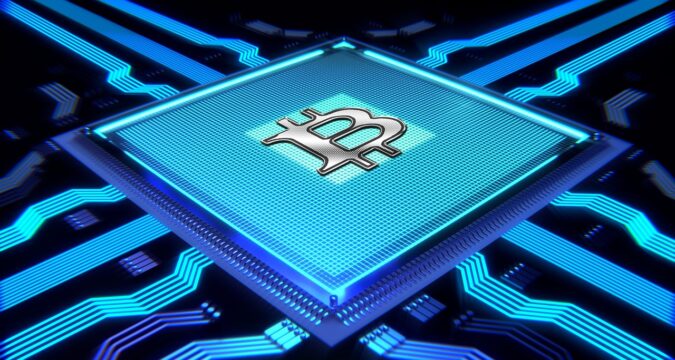 Cleanspark, the bitcoin mining operation, announced on October 25th that the hashrate of the company is now over 5 exahash per second (EH/s).
The company has managed to achieve this milestone about two months before it had expected to do so. Therefore, it decided to boost its year-end goal.
According to Cleanspark, it now intends to have a hashrate of more than 5.5 EH/s by the end of the year, which is an increase of 10% in its original outlook.
Higher hashrate
The announcement on Tuesday from the bitcoin miner disclosed that Cleanspark had been able to hit its year-end goal of hitting 5,000 petahash per second (PH/s) earlier than expected.
Originally, its outlook had indicated that it would hit the 5 EH/s mark by the end of 2022, but it seems to have done so two months early.
Therefore, it is now planning on increasing its hashrate by a further 10% by the end of this year. This news comes after the bitcoin miner successfully acquired a data center.
It bought the bitcoin mining facility of the Mawson Infrastructure Group, which is based in Georgia and has about 6,500 mining rigs.
Crypto winter
Cleanspark has proven to be one of the handfuls of mining companies that have been able to survive the crypto winter and actually used the downturn in the market to their advantage.
This is because it was able to get its hands on more miners in July at a 'discounted price'. There are other bitcoin mining companies that have not done so well in 2022.
The mining industry has been shaken by bankruptcies and liquidations this year. Glassnode, the onchain market intelligence, and crypto analytics firm, also said on Tuesday that profits from bitcoin mining have also reached an all-time low.
According to Glassnode, the Bitcoin Hash Price had come down to its lowest value of $66,500 Exahash. This means that those mining bitcoins are getting the smallest reward as opposed to the hash power they are using.
This indicates that the mining industry is under a great deal of stress, as far as its income is concerned.
Hashrate growth
The chief executive at Cleanspark, Zach Bradford, said that his company had been able to buck the crypto winter trend rather successfully, which has otherwise shaken up the bitcoin mining industry.
The CEO stated that the last few months had seen their hashrate grow because of the acquisition of facilities in Sandersville and Washington.
However, he added that this was only part of the story because they had achieved this milestone because of their efficiency gains and operational prowess that remained unmatched.
The Cleanspark executive said that while the overall sector was seeing a reversal in their future expectations, their company had managed to avoid the trend.
Meanwhile, bitcoin once more crossed the $20,000 mark on Tuesday, which saw shares of publicly-listed mining companies go up.
A number of prominent companies saw their share prices increase due to the rise in Bitcoin's value.