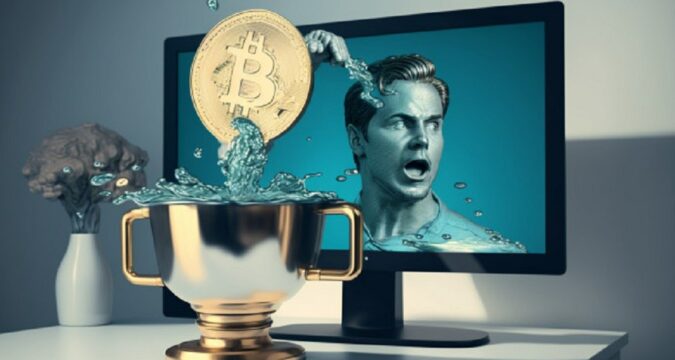 The latest report on Jack's cryptocurrency project says that with his new Nano Bitcoin Mining Chip, Twitter co-founder, and CEO Jack Dorsey plans to revolutionize the mining industry. The chip is still in the prototype stage and promises to be more productive and economical than the ASIC processors now used for Bitcoin mining.
The statement comes as the Bitcoin mining market grapples with a major obstacle brought on by rising electricity prices and the complexity miners experience, especially as it relates with their of mining algorithms. As a result of this development, many businesses are working to create more efficient mining equipment that saves costs and boosts profitability, especially among Bitcoin miners.
With its Blockscale 1000 Series ASICs, Intel has been a significant player in the Bitcoin mining hardware business in recent years. But as part of cost-cutting measures, the company recently disclosed that it would stop taking new ASIC orders by October 20 and end deliveries in April 2024.
Experts believe that most ASICs mining bitcoins use 5nm processors, which are much more effective than earlier generations. They also revealed that the inability of smaller businesses to enter the market and compete with more established competitors, however, is because no manufacturer has yet made their ASIC chip designs available as open source.
From the available explanation given to this latest development, the chip design will lead to more open doors for miners after its release. According to Jack Dorsey's Nano Bitcoin Mining Chip, things will definitely change. With this, anyone can construct their ASIC machines and participate in the Bitcoin mining market. This action is anticipated to spur industry innovation and competitiveness, resulting in mining hardware that is more productive and economical.
Jack Gives Insight Into The Nano Bitcoin Mining Project
In a recent blog post, Block, a well-known Bitcoin mining outfit, complimented Dorsey's attempt to augment the activities of miners. The company said that building Bitcoin mining ASIC machines is both technically and financially challenging and that leveling the playing field and enabling smaller businesses to compete will be made possible by open-sourcing the design of the Nano Bitcoin Mining Chip.
The blog post continues by stating that Block is thrilled about the Nano Bitcoin Mining Chip's potential and is eager to collaborate with Dorsey and other creators to bring it to market. The business thinks the chip can substantially lower the cost of mining Bitcoin and open it up to a broader audience.
Dorsey has been an outspoken proponent of Bitcoin and blockchain technology for many years. He recently declared that he would donate $1 billion to help these technologies grow – and the Nano Bitcoin Mining Chip is one of the numerous projects Dorsey is working on to encourage the use and advancement of cryptocurrencies.
Stakeholder's Reaction To Nano Bitcoin Mining Chip
It is gathered that many industry stakeholders in the Bitcoin community have been eagerly awaiting the announcement of the Nano Bitcoin Mining Chip. According to some predictions, the chip could result in a big rise in Bitcoin miners, which would benefit the network's security and stability.
However, an investigation carried out on this development shows that some people have voiced worries about the potential effects of increased Bitcoin mining activity on the environment. Due to the energy-intensive nature of Bitcoin mining, electricity demand has increased as the cryptocurrency becomes more and more popular.
Some have called for creating more environmentally friendly alternatives, such as mining operations powered by renewable energy. Despite these reservations, analysts say that the creation of the Nano Bitcoin Mining Chip marks a significant advancement for the Bitcoin mining sector.
The chip promises to make mining more affordable and widely available, which might encourage Bitcoin acceptance and further its ongoing growth and development. It has become obvious that the industry will be readily awaiting the chip's release and any potential effects it may have on the Bitcoin mining business. In contrast, the prototype phase of the chip progresses.