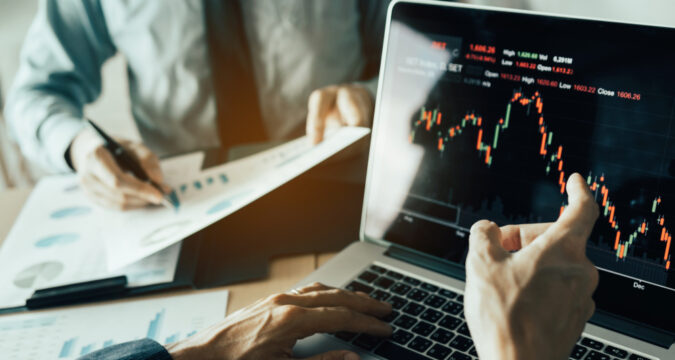 Reports say that a $5 million shipment of recently acquired Bitcoin mining equipment from Bit Digital, a New York-based corporation, is being shipped to Iceland. The company is making the move as part of its efforts to diversify its business and make use of Iceland's huge renewable energy resources.
According to Bit Digital CEO Samir Tabar, this move with greatly improve the expansion of Bit Digital's Bitcoin mining activities while lowering its carbon footprint, and this would be made possible by the company's relocation to Iceland.
Iceland is a desirable location for Bitcoin mining companies aiming to lower their energy costs and carbon emissions due to the country's enormous supply of renewable energy sources, such as geothermal and hydroelectric electricity.
According to an investigation, there have been concerns about the effects of Bitcoin mining on the environment, which have grown, prompting the company's relocation to Iceland. According to a recent estimate by the Cambridge Center for Alternative Finance, Bitcoin mining consumes almost the amount of energy needed to power roughly 300,000 houses in some countries, and the United States is inclusive.
They said that this is particularly in countries where the electricity grid is fuelled by fossil fuels, this has led to calls for further regulation and control of the Bitcoin mining business, not just in the United States, but in most parts of the world.
It has therefore been revealed that Iceland offers a good regulatory framework for Bitcoin mining operations in addition to its renewable energy resources. Companies wishing to establish themselves in the Bitcoin mining industry find the country to be an appealing site due to its favorable regulatory environment and stable political atmosphere.
Bit Digital Determined To Move To Iceland, Explains Challenges
The relocation to Iceland is not without its difficulties, though. The high cost of electricity is one of the greatest issues Icelandic bitcoin mining operations face. The cost of electricity needed for mining in Iceland is among the highest in all of Europe, and mining companies are obligated to cover 30% of that expense. Due to this, it may be challenging for businesses to turn a profit, especially in the very competitive Bitcoin mining sector.
Despite these difficulties, Bit Digital seems to be certain that moving to Iceland will ultimately be advantageous for the business. The business has already started the process of moving its mining equipment to Iceland, and it anticipates having everything operational by the end of the year.
One example of the continued efforts made by Bitcoin mining businesses to lessen their carbon footprint and utilize renewable energy sources is the relocation to Iceland. As more businesses seek to minimize their dependency on fossil fuels and switch to more sustainable energy sources, there has been an increasing trend toward renewable energy in the Bitcoin mining sector in recent years.
Canada, Sweden, and Norway are a few more nations that have emerged as prominent sites for Bitcoin mining in addition to Iceland. These countries appeal to Bitcoin mining businesses due to their favorable legislative regimes, an abundance of renewable energy sources, and comparably low electricity rates.
Bit Digital CEO Linked The New Approach To Instability
Bit Digital CEO, Bryan Bullett, when interviewed, revealed that this is the first time (in 2 years) the company is making a move to install new machines outside the U.S. The CEO explained that before now, the company use to land the machines in the United States before distributing them. But now, they have decided to take a new approach by let it go directly to its final destination because of (what he termed) "instability."
While discussing the latest development, analysts said that Bit Digital's decision to move its mining equipment to Iceland is a good step forward for the Bitcoin mining sector. The business is reducing its carbon impact and promoting a more sustainable future by utilizing Iceland's many renewable energy resources.
Although running a Bitcoin mining operation in Iceland is not without its difficulties, at least for Bit Digital, the advantages seem to outweigh the challenges. It will be interesting to see what other improvements and developments emerge in the coming years as the Bitcoin mining sector continues to flourish.