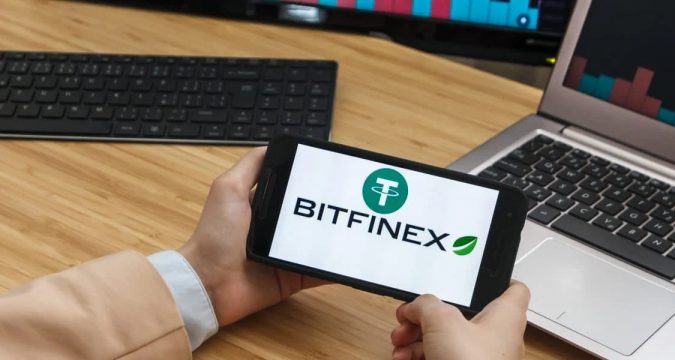 The cryptocurrency exchange Bitfinex announces the ''Staking Reward Program'' for some cryptocurrencies. The users will be able to claim 10% interest annually for holding crypto assets on the trading platform.
Three Coins for Staking
Currently, they are offering staking rewards for only three cryptocurrencies including ''EOS, Cosmos (ATOM) and v.systems (VSYS), with Tezos (XTZ) set to launch in May.'' They have a plan to add more digital currencies for staking in the future.
Paolo Ardoino, the CTO of Bitfinex, says that they are exposing to users with new products and things to envision more potential earning ways.'' We're committed to engaging our existing users and the wider community with new products and innovations,'' he said.
The users can get passive income by just holding crypto into exchange's wallets participating in the platform's staking reward program. As Ardoino said,'' The Bitfinex Staking Rewards Program provides our users with another avenue to increase their holdings on our platform.''
Customers Demand Staking Interest
The announcement clarifies that the staking program launches ''in response to customer demand.'' This shows that crypto holders want from the exchange to give a bonus in the form of staking rewards as they are also benefitting the exchange by storing cryptocurrency.
According to the platform, the staked tokens are fully secured with '' Bitfinex's secure in-house custody solution.'' The coins remain in exchange's cold wallets encrypted with Proof-of-Stake Algorithm.
To celebrate the new program, the company is organizing an event for customers to win Bitfinex T-shirt. The users must trade via Bitfinex and to answer some questions to participate in this celebration event.
The estimated annual interest is 1.5-3% for Cosmos (ATOM), 8-10% for V.Systems (VSYS), 0-3% for EOS (EOS), and 3-5% for Tezos (XTZ).
Bitfinex is not the first crypto exchange to roll out staking opportunities for customers. Many crypto platforms already launched this passive income source in the form of interests. These include Coinbase, Binance, Kraken, and OKEx.
This feature also differentiates traditional from digital assets as traditional ones cannot offer this facility. The director of financial markets at OKEx, Lennix Lai, said while talking to Cointelegraph:
''Staking is a unique passive income that could never be available in the traditional banking market. There's no staking product in banking and finance.''