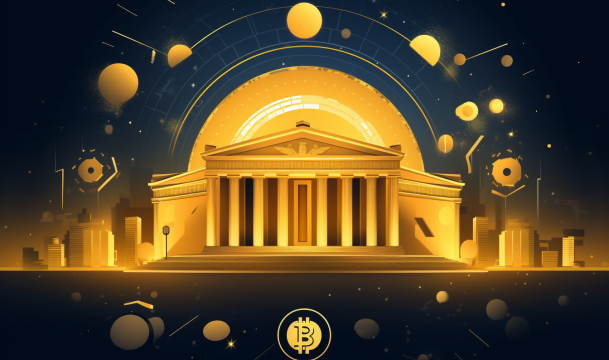 The Central Bank of Brazil has approve Mercado Bitcoin, the biggest crypto exchange in the country to participate in its central bank digital currency (CBDC) pilot. The approval comes shortly after the exchange secured a payment institution license from the central bank.
Mercado Bitcoin is joining Mastercard, broker Genial, registrar Cerc, financial software fintech Sinqia, and other tech giants in the pilot which was scheduled to commence in mid-June 2023. It will serve as a testing ground for the issuance of the CBDC and treasury bills.
The central bank intends to among other things use participants in the pilot to evaluate the CBDC's privacy, programmability, and interoperability within a controlled environment prior to increasing exposure of citizens to it.
Speaking on the involvement of Mercado in the pilot program of the central bank, Director of New Business at Mercado Bitcoin, Fabricio Tota expressed enthusiasm in participating in the pilot which.
"Our participation validates the Central Bank's intention to bring innovation to the financial system with those who had already been working with this technology and not just with the incumbents who appropriated it", he told local media outlet Valor in a statement.
Also speaking, Walter Pimenta, Executive Vice President of Products and Engineering at Mastercard Latin America and the Caribbean expressed Mastercard's commitment to building trust and compliance in the digital assets ecosystem.
The company also considers its participation in the pilot as an opportunity to solve real-world problems and form partnerships that are critical to the future of digital currencies.
Brazil Leveraging Expertise
Several countries have worked on CBDCs in the past, but none have used Brazil's approach of working with international corporations. The central bank has decided to work with the top technology companies in its domain towards creating a CBDC, showing its commitment to leverage international expertise and partnerships for the project.
The pilot will initially be focusing on a delivery versus payment protocol for federal public securities. This will enable the central bank to assess the viability and effectiveness of the CBDC in a controlled environment, prior to exposure to the wider society.
The central bank's president Roberto Campos Neto had earlier spoken of an "all in one wallet" for the CBDC. The wallet will provide users with a comprehensive overview of their savings, both traditional and crypto-based, through a unified "super app" connected to the existing PIX payments network.
Brazil's President Calls for De-dolarization
Meanwhile, the president of Brazil, Luiz Inácio Lula da Silva says he plans to raise the issue of de-dollarization at the next gathering of the BRICS group of emerging economies. This is coming around the same time that the country is working on a CBDC.
It could be an indication that the country is preparing for financial independence from the US whose currency has been the global reserve currency.