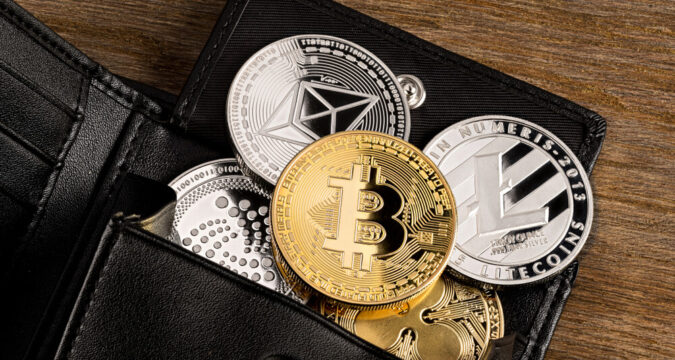 Despite many challenges bedeviling the cryptocurrency industry, it has always have a way to outperform other tradable intangible assets. The latest report from the sector says that Bitcoin has beaten commodities in terms of trading performance. It was also revealed that 69% of Bitcoin holders are long-term holders, with a minimum over 12 months holding period. 
It was also revealed that a little over 23% of Bitcoin holders have been holding theirs for one 1-12 month period. Also, 8% of wallet addresses held it for less than a month. As of this writing, Bitcoin, for the first time in months, crossed the $28,000 milestone and is now trading at $28,486, a 0.80% increase in 24 hours. It also made the same positive movement, with a 3.55% increase in the past five days. 
According to investigations, bitcoin has also gained by 17.51% months before it hits the $28,000 mark. When compared with the number of commodities like gold and its likes traded in the market, it was gathered that it outperformed that sector by 10x in 2023. While commenting on this issue, one of the analysts at Bloomberg, Mike McGlone, Bloomberg's senior commodity analyst, said that the  development is the beginning of what they called a "Super Circle."
The Analytical Progress of The Cryptocurrency Industry
Earlier this week, it was announced that the cryptocurrency industry, this year hit over $200 billion in market capitalization. This happened when five top United States banks cumulatively suffered a $108.92 billion loss, most of them crypto-related. This development has proven Bitcoin as a better investment alternative for investors who wish to diversify their investments in case of an economic shake-up.
It was also announced that the cryptocurrency industry's "Fear & Greed" index had hit a 16-month high. This is a strong indication of a strong investor's sentimental buying behavior. This development also perceived investors' optimism about the future of Bitcoin, even with all the volatility in the cryptocurrency space. 
Options from cryptocurrency industry stakeholders say that its performance so far has been interesting. They also highlighted the fact that the ability of the coin to withstand harsh various economic situations renewed their confidence in it.
Meanwhile, some cryptocurrency speculators are looking forward to how investors will react to the outcome of this coin on a long-term basis – especially now that there have been wide predictions that the BTC may hit a million dollars in the long run. Again, in their recent report, an investigation from Glassnode, a digital assets analytical company, has disclosed that there have been very high activities in the bitcoin network currently.
Firm Warns of An Impending Bull Run
Going further, Glassnode has said that the pattern displayed so far warns against an early-stage bull run. This claim was published in Glassnode's weekly report. According to the report, major crypto assets may move toward an early bull run. This is because (according to the report), the total number of on-chain indicators is increasing.
The report also claims that the cryptocurrency market (with particular emphasis on Bitcoin) is "shifting gears." This is happening amid the conflict happening within the conventional banking system. Also, in the report, the average Bitcoin monthly transaction (for this week) is established at 309.5k daily.
The transaction volume for the coin has also reached its peak, the first time since its all-time high of $64,000 in 2021. Also, in the Glassnode report, the growing activity on the Bitcoin network is associated with the investor's avidness to trade and transact with Bitcoin. This revelation has been said to be healthy for Bitcoin, indicating that the entire crypto ecosystem is in good hands.
This trend also claims that this development means that there is a huge demand for Bitcoin by cryptocurrency investors. Eventually, this development is coming when the traditional banking industry is going through serious turmoil, with some closing down.