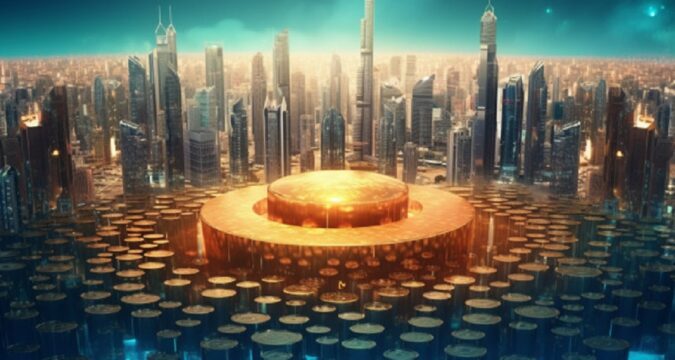 Coinbase executives including the CEO Brian Armstrong are on a visit to the UAE for talks on what seems to be a move to increase its presence in the country. The visit is purposely to engage local regulators concerning crypto policies.
The team is meeting with regulators in Dubai and Abu Dhabi, two places that have shown tremendous support for cryptocurrencies. The move is coming after Armstrong said the exchange was open to moving abroad if the regulatory environment in the U.S does not improve.
Already, he is falling in love with the regulatory environment in the UAE as revealed in a comment he made about the country.
"There is no doubt that UAE has the potential to be a strategic hub for Coinbase, amplifying our efforts across the world, and this week we are delighted to be on the ground in Dubai and Abu Dhabi meeting key local stakeholders and commending in person the role they have played in creating such a welcoming environment," he said.
Dubai's Crypto-friendly Environment
The UAE and Dubai in particular has a history of welcoming crypto companies. It started with a friendly regulatory framework that provides clear guidance for crypto startups, making it easy to comply with local regulations.
Many crypto exchanges of American origin already operate in the city, and Binance CEO Changpeng Zhao has shown interest in building a physical headquarters there. The UAE Prime Minister In March of 2022 declared his intention to make the country a crypto hub.
In line with this, Dubai's Virtual Assets Regulatory Authority – the body responsible for regulating cryptocurrencies – was formed. The agency among other things is responsible for issuing a crypto regulatory framework and establishing rules for licensing crypto service providers.
With such measures in place, it isn't a surprise that the UAE is such an attractive place for crypto startups, and Coinbase is looking to "expand their global footprint" by making its presence more tangible in the country.
Coinbase Spreads its Wings
Regulators in the U.S have been unfriendly to crypto companies, including Coinbase. The exchange recently launched an offshore derivatives trading platform since the U.S doesn't permit such trading. The unfriendly regulation may be the same reason that the exchange is now planning to expand its presence to Abu Dhabi.
The company is working with Abu Dhabi Global Market (ADGM) regulators to see how Coinbase International Exchange can expand its licensing and availability in the city.
It is also engaging with Dubai's Virtual Assets Regulatory Authority (VARA) on a comprehensive retail framework for economic sustainability and cross-border financial security.
Though Coinbase is "100% committed to the U.S" and may not leave the country entirely, the engagement with regulators in UAE may be a strategy to grow its international presence to lower the effects of harsh U.S regulations on its overall wellbeing.