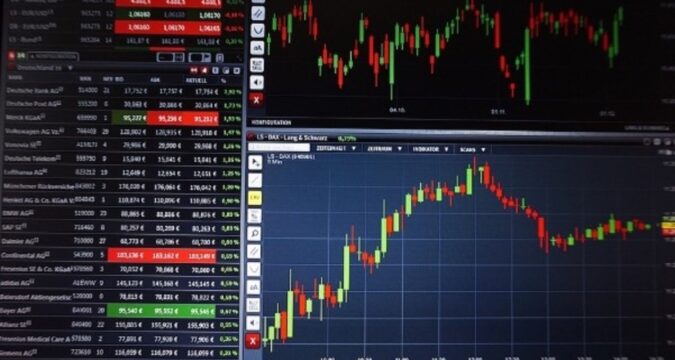 In the list of companies showing a positive/negative trend, the first company is Dollar Tree. The data shows that the discount retailer has experienced a 16% rise in its share prices. According to analysts, the company has experienced a significant rise in share prices due to its recent policy addition. The company has recently announced that it will be adding price points across all the stores for Dollar Tree Plus. The points will be added above the $1 tag in all of the stores. The company has announced that it will soon start testing the implementation of the new strategy. They will be testing if the price points get implemented for transactions over $1.
In addition to price points, the company has also been authorized to increase its repurchase limit for shares. After the implementation of the new limit, the company will be able to carry out $2.5 billion worth of share repurchase. Previously, the share repurchase limit Dollar Tree had was $1.45 billion.
Generac is the next company on the list that has experienced over a 6% loss in share prices. The generator manufacturing company reportedly experienced a share price drop following the release of targets it has set for the year 2024. The company shared the new figures and targets on Wednesday, September 29, 2021 morning on its Investor Day. According to the consensus given by the investors at FactSet, the earning estimations were set at 26.9%. However, the company adjusted the margin for earnings from 24% to 25%. The company also revealed that it had made no changes to the full-year guidance for 2021.
The next company on the list is Lucid Motors that has experienced an over a 7% rise in its share prices. Lucid Motors is one of the fastest-growing electric car manufacturing companies and it recently shared its plans for delivering its electric vehicles. The company revealed that in October of 2021, it is planning to launch luxury sedans that will be fully electric. The announcement surrounding the launch/delivery of the electric luxury sedans was made by Lucid Motors on Tuesday, September 28, 2021. Lucid Motors recently announced that it had started production for the electric luxury sedans this week at its Arizona factory.
Netflix is the next company on the list that has experienced a 3.1% rise in its share prices. The rise in the share prices for the company was observed after it made an announcement in regards to its latest acquisition. The online streaming giant revealed that it had just bought Night School Studio, which is a famous videogame maker. The company revealed that it acquired Night School Studio with aim of creating more opportunities for generating high revenue. The company has decided that it will diversify its product portfolio in order to generate higher revenues.