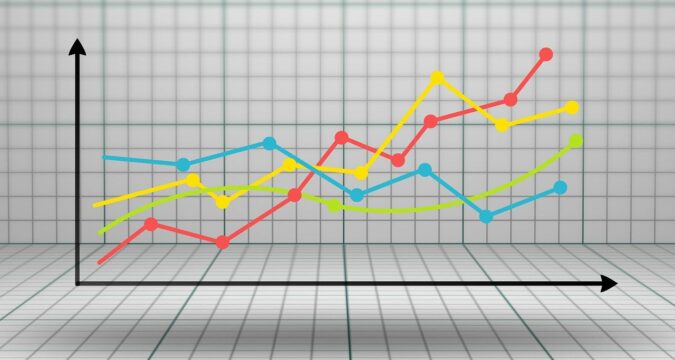 It is now common for Apple to be on top of the list being the largest valued company in the entire world. Surprisingly, the company is almost close to hitting the $3 trillion valuations, as it is currently sitting at $2.944 trillion. Its stock has observed 2.80% growth in today's stock market and the stock is currently trading at a price of $179.45 per share.
Apple has recently taken the lead against Microsoft in terms of valuation, reclaiming its spot as the number one company. Still, Microsoft is not so far behind and tends to take the entire market by surprise from time to time. However, the valuation of Microsoft is currently at $2.571 trillion, making it the second-largest company in the world. Its stock has moved into the positive (upward) direction adding 2.80% growth to its stock value. As of now, its stock is trading at a price of $342.54 per share.
The next company behind Microsoft is not even in the $2 trillion leagues. After Microsoft, it is Google that currently ranks as the third-largest company in the world, reportedly having a valuation worth $1.970 trillion. In the past 24-hours, Google's stock price has soared by 0.38%, coming all the way up to $2,974 per share.
Saudi Aramco is the only oil company in the world that is between $1 trillion to $2 trillion leagues with a valuation worth $1.851 trillion. Saudi Aramco has been constantly experiencing a downtrend in terms of its stock price. As the production of oil is normalizing across the globe, the price of oil is now being corrected. Therefore, Saudi Aramco's valuation has been dropping drastically. Even the company's stock price is constantly dropping. In the past 24-hours, Saudi Aramco has observed a 0.86% plummet in its stock prices that have brought its stock price down to $9.26 per share.
Then it is Amazon that is also experiencing fluctuation in its valuation and stock prices ever since the pandemic has started fading away. As the world is now opening up as normal, markets, malls, and shops are reopening, people are now going back to their usual shopping sprees. Therefore, Amazon, alongside the rest of the e-commerce platforms is experiencing a demise in its usage and sales. The data shows that as of now, Amazon's valuation is $1.746 trillion, while its stock is at $3,444, following a 1.12% drop in the past 24-hours.
The next company on the list is the only automobile company that makes it into the $1 trillion valuation league. As of now, Tesla's valuation is at $1.021 trillion, making it the largest automobile company in the entire world. Tesla seems to be recovering from the losses that it incurred throughout the year. As of now, its stock price has surged by 1.32%, bringing its price up to $1,017 per share.