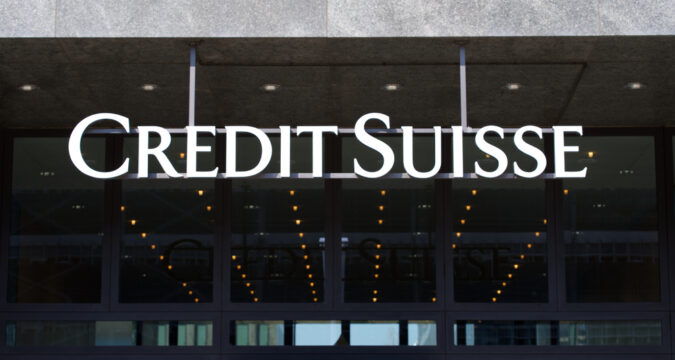 On Thursday, Credit Suisse announced it would take out a $54 billion loan from the Swiss National Bank (SNB) to bolster liquidity and build investor trust. A decrease in its share prices has heightened worries about a worldwide banking crisis.
The statement from the Zurich-based Credit Suisse helped turn the tide of severe stock market losses and reinstate investor faith in other financial markets after a tremendous hit on Wednesday and during Asia's trading hours on Thursday.
The bank declared its intention to exercise its right to get up to 50 billion Swiss Francs ( about $54 billion) in financing from the central bank. This preceded the Swiss authorities' assurance that Credit Suisse was compliant with the capital and liquidity needs imposed on important financial institutions.
Hence, it could access central bank liquidity if necessary.
Can Central Banks Continue Fighting Inflation Amidst Unstable Markets?
Credit Suisse, a global central bank, has become the foremost lender to be provided a bailout since the 2008 financial crisis. Thus, can central banks continue their struggle against inflation with forceful interest rate increases?
The bank's stocks rose 21% in pre-open trading during the European opening hours. During the majority of the Asian trading session, stock prices were in the red as investors shifted to gold, bonds, and the dollar.
Credit Suisse's declaration offered some assistance in reducing the early losses. Nevertheless, trading was unpredictable and sentiment unstable.
"By doing this, we are doing away with a current risk; however, it presents us with an alternate choice. The more we resort to this strategy, the more we put monetary policy on the back burner, which in turn causes us to deal with higher inflation."
Credit Suisse has revealed plans to obtain funds via the covered loan facility and short-term liquidity facility, ultimately collateralizing with top-notch resources. Additionally, offers for senior debt securities have been put at 3 billion Francs. This extra liquidity intends to support Credit Suisse's core activities and customers.
At the same time, the bank is making moves to construct a more concentrated and client-focused organization. Meanwhile, Credit Suisse Chief Executive Ulrich Koerner attempted to reassure shareholders about the bank's high level of liquidity.
He said, "we have an exceptionally strong capital and liquidity position. We fully meet, and even surpass, all regulatory standards."
Credit Suisse bankers in Asia have contacted clients to alleviate any worries they may have following the latest influx of funds.
A senior banker based in Hong Kong stated, "we've been encouraging them to look into the statements and observe that we're investing 3 billion francs in bonds since they are so economical. We can do this now, so we are just working on it."
However, the banker declined to provide their name because they were not cleared to provide such information to the press.