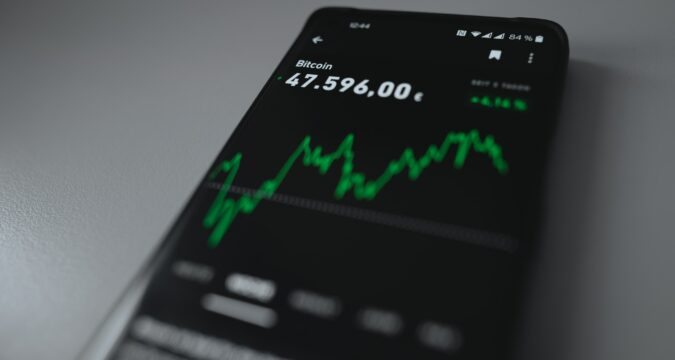 Bitcoin data shows the amount of Bitcoin on exchanges continues to reduce. Analysts say this signals positive investor sentiment concerning the top crypto asset.
Bitcoin hasn't done well recently, except for the short lived rally yesterday following Grayscale's victory in the court. Prior to that, the top crypto asset crashed from $30,000 to $25,000, and analysts see the possibility of further crash.
However according to data from CryptoQuant, there's a recent 4.1% decrease in the amount of Bitcoin on centralized exchanges. The data further revealed that the amount of Bitcoin on exchanges is 2,010,346 as of today, a difference of 86,305 from the amount at the beginning of the year.
Even more interesting is the fact that this is the lowest level of Bitcoin on centralized exchanges since January 2018. According to CryptoQuant data analyst Adam Mourad, the massive outflow followed the price surge yesterday.
"Observations subsequent to the price surge reveal that more than 20,000 bitcoins had been transferred out of exchanges into cold wallets," he said.
He also added that the withdrawals were done in a certain way that is not conventional, adding that "This maneuver can be interpreted as an attempt to shield their invested capital from the ongoing market instability."
Rising Investor Confidence
Bitcoin's decreasing exchange level is an indication that more investors are withdrawing their Bitcoin to hold in private wallets. According to Mourad, this is an indication of investor confidence concerning the asset.
Following yesterday's rally initiated by Grayscale's court victory, Bitcoin has again crashed to $26,000 after rising to over $28,000 within 24 hours. 
As some of those making the withdrawals are traders, the data could also mean that they are withdrawing for the meantime and waiting for a better price to sell.
"The considerable transfer of bitcoin from exchange platforms to secure cold wallets underscores the assurance exhibited by long-term investors," Mourad told The Block.
In all though, the analyst is confident that investors have an unwavering faith in Bitcoin, and are looking forward to a better price in the future.
Other Indicators of Investor Confidence
Apart from the continuing outflow of Bitcoin from exchanges, there are other indicators suggesting that investors are still confident in the asset despite current uncertainties.
One of such is the number of Bitcoins that haven't moved in a long time. Recent data from Glassnode showed that whales have been holding their Bitcoins, some for as long as five years without moving them to exchanges.
This further confirms that investors are not in a hurry to sell, since they are quite confident that the price could go up higher. They however cannot tell how long from now before the rally they expect will come.