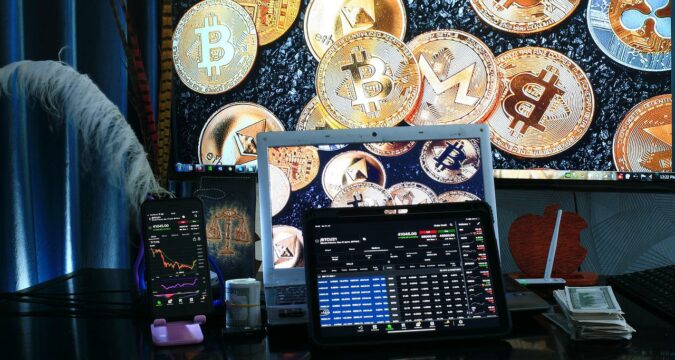 Just as the news of Queen Elizabeth II's passing was made public, the cryptocurrency degens quickly reacted to it.
Crypto Market was Flooded
The cryptocurrency market was soon flooded by the crypto degens who were quick to come up with multiple non-fungible tokens (NFTs) and meme coins.
The crypto degens quickly came up with hundreds of Queen-related non-fungible tokens and meme tokens.
Tokens Launched via Binance Chain and Ethereum Chain
Compared to the rest of the blockchains, the Ethereum and BNB Smart Chain saw the highest number of non-fungible tokens and meme coins introduced in the market. Both blockchains are known for being highly trusted in terms of decentralized finance (DeFi).
In the past 24 hours, multiple developers have introduced an enormous amount of NFTs and meme coins remembering the late Queen Elizabeth II.
Some of the most prominent tokens launched by the developers include London Bridge is Down, Rip Queen Elizabeth, QueenDoge, Queen, Save the Queen, and Queen Elizabeth Inu.
Top Performing Token
Dex Screener, a major cryptocurrency data analyzing firm has shared information surrounding the top performing token in the past 24 hours.
The data has confirmed that the top-performing token is Queen Elizabeth Inu. The particular token has been launched through PancakeSwap, which operates on the BNB Smart Chain.
The Queen Elizabeth Inu token's trading price of has risen by 28,506% in the past 24 hours. At the time of writing, the trading value of Queen Elizabeth Inu's token is worth $0.00008000.
The trading volume achieved by the particular token in the past 24 hours is worth $391,000. Despite recording a strong trading volume, Elizabeth token's trading volume is much higher.
According to the report, Elizabeth token's trading volume for a 12-hour window was worth $2.7 million. The Elizabeth token also witnessed a huge surge. Its value jumped by 8,442% and at the time of writing, its price is worth $0.059931.
Liquidity behind Elizabeth and Queen Elizabeth Inu
Although the Elizabeth token and the Queen Elizabeth Inu token have recorded significant surges in values, still, they're not backed by strong liquidities.
The data shows that the liquidity behind the Elizabeth token is worth $204,000 and the liquidity behind Queen Elizabeth Inu is worth $17,000.
The low liquidity behind these tokens is a clear indication of the low interest of investors in the tokens. This means that the strong rallies recorded for these tokens are short-lived.
Just as the impact of Queen Elizabeth II's passing loses its weight, the values of the Queen-powered tokens would plunge. Therefore, the investors can gain from these tokens for as long as there is strong hype.