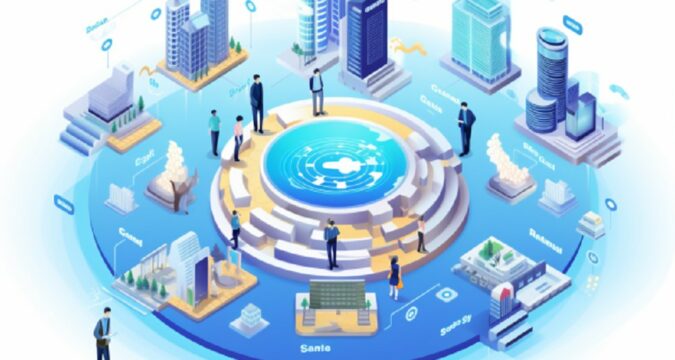 El Salvador has made a ground-breaking move by introducing a thorough Bitcoin (BTC) curriculum to inform its people, especially students, about the digital currency and blockchain technology. The course material claims to explore the "bad side of fiat," highlighting the benefits of digital currencies while highlighting the shortcomings of the current financial system.
One hundred fifty instructors have undergone thorough training on the complex aspects of the cryptocurrency sector as part of this educational plan, which was said has been in the works for more than a year.
The instructors are well-equipped to instruct students on the finer points of blockchain technology, cryptocurrency mining, and trading, as well as the possible socioeconomic effects of Bitcoin adoption. News also has it that 42 of the top 50 colleges in El Salvador already offered at least one course in blockchain and cryptocurrencies before implementing this curriculum.
The increased understanding of the significance of blockchain technology and digital currency in the modern world is reflected in this educational trend. The student workbook, a thorough 187-page manual offered in several languages, including German, Spanish (Hispanic), Korean, and English, makes up the major aspect of the curriculum.
An anonymous correspondent from the county's education ministry said that this bilingual strategy reflects El Salvador's goal of becoming a blockchain and cryptocurrency innovation center by making the material available worldwide.
Bukele Says Curriculum Geared Towards Making El Salvador Cryptocurrency Hub
Since El Salvador made Bitcoin legal tender in 2021, its president, Nayib Bukele, has been a prominent supporter of the digital currency. Bukele had assured that this move is one of their big step in making the country a leader in the cryptocurrency industry. Major bitcoin exchange Coinbase claims that higher education institutions have already started to adopt blockchain courses as early as 2018.
El Salvador, with the help of an NGO called "My First Bitcoin," has created a 10-week open-source diploma curriculum available online to everyone. Bukele also added that the education will help the entire world's population and the nation's inhabitants interested in learning about blockchain technology and Bitcoin.
Investigations into this development have shown that students, teachers, and the cryptocurrency community have expressed great curiosity and excitement about the new curriculum. Many see it as a game-changing step toward raising financial literacy and allowing students to investigate job options in the blockchain and cryptocurrency sectors.
However, My First Bitcoin organisation has already commenced with the move, teaching over 25,000 students in the country. Further investigation shows that this new curriculum differs from what's applicable in the country's conventional university education.
They have already commenced the issuance of diploma certificates in that regard. This diploma has also been used to train staff at the country's Ministry of Education and has long become essential in training educators in same the niche.