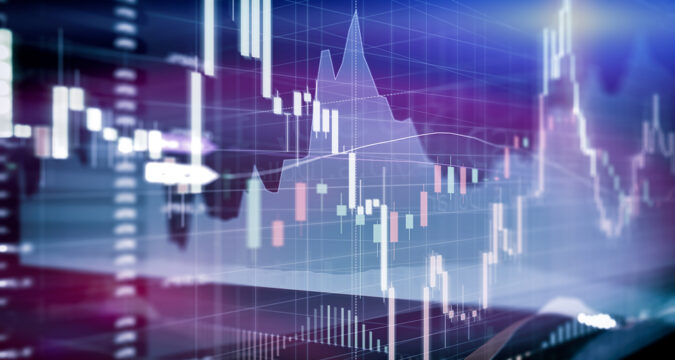 On Tuesday, the price of Tesla stock declined by 8%, the highest the price has dropped over the past 52 weeks.
This has taken the industry by storm, and those who own Tesla stocks are asking questions.
On the other hand, Elon Musk reacted to the situation in no time and told the community why the price of Tesla stocks was tanking.
Tesla's CEO, Elon Musk, blamed the recent macroeconomic factors for such price panic.
But critics believe there are two primary reasons why the price of Tesla stock has declined; firstly, Tesla is performing badly compared to other car brands in terms of sales.
Secondly, Elon Musk's takeover of Twitter is not welcomed by society. Tesla's share has performed awfully on S&P 500 since the announcement that Elon Musk is acquiring Twitter.
However, Tesla recently announced massive discounts in China to improve its global sales. The company has also offered special grants to enhance the production of newly launched factories in Germany.
Tesla's struggles have recently increased due to supply chain issues and high energy costs.
Tesla Wobbles: Means Twitter Takeover is Not the Only Worry
On Tuesday, at press time, Tesla's stock was trading at $138 per share, a 52-week low. However, Tuesday had a mixed trend for other shares.
For Tesla's CEO, the current price decline seems to result from poor economic conditions. But seasoned experts believe that Tesla is facing serious issues other than the purchase of Twitter.
According to Ross Geber, a staunch Tesla supporter, and investor, in his Tweet, the current price indicates no CEO.
Tremendous job by the board of directors of Tesla, Geber further added. He said now is the time for a massive shake-up in the executive leadership.
Gerber, who also owns a bigger portion of Tesla shares, recently started a campaign where he asked other shareholders to appoint him as the new BOD of Tesla.
Musk tweeted that the stock market is not a place with guaranteed returns, like Bank's savings accounts.
If such a mentality kept approaching the stock market, people would start pulling out their money from the market. Thus, the market prices will decline further.
But it is also a fact that since Elon Musk announced to take charge of Twitter, the price of Tesla stock has dropped higher than other automakers.
This means that Musk's focus has divided and inclined significantly towards Twitter as the things stand.
Musk as of Now Has A lot in His Plate to Focus
Gerber believes that Elon Musk is facing too many distractions. He said that Elon Musk is now working as the CEO of three companies Tesla, Twitter, and Space X.
This is a troublesome time for Tesla shareholders as they suffer from heavy losses. Moreover, Elon Musk has sold his Tesla stocks equity worth $3.6 billion to complete the purchase of Twitter.
Moreover, Tesla also terminated half of the staff to generate the needed amount required to purchase Twitter. These are not encouraging signs for those who want to invest in Tesla or currently holding Tesla shares.
Since Musk is too busy to look after Twitter, so Tesla's sustainability is becoming harder, Gerber added.
Experts believe that managing three business organizations and offering massive discounts in China is why Tesla's shares are getting beaten in the market.
Moreover, Elon Musk selling massive equity of Tesla shares to finance the purchase of Twitter further made the situation tough for Tesla stocks to bounce back.
However, Elson Musk does not seem to convince that these are real reasons behind the poor performance of the company's stocks.
According to Musk, poor economic indicators and interest rate hikes are the reason behind the current downfall in Tesla's stocks.
Regardless of the fact that what narrative is strong, the headline is that investors are losing millions as Tesla's shares are becoming vulnerable in the market.