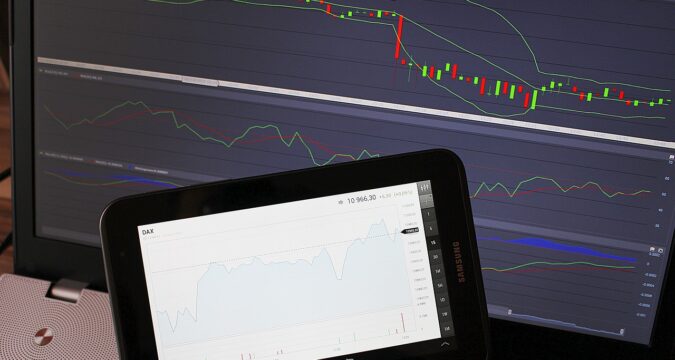 On Thursday, there was a 1.8% drop recorded in European stocks, as there was a rise in recession concerns after another super-sized interest rate hike was delivered by the US Federal Reserve.
The US central bank also signaled that it would continue to increase interest rates in its fight against inflation that has remained stubbornly high.
Rate hikes
The continent-wide STOXX 600 index fell to its lowest value recorded since February 2021, with interest rate sensitive technology and real estate stocks in the lead.
Each of these stocks dropped more than 4% and this pushed real-estate stocks to lows of two years. On Wednesday, the US Fed delivered a hike of 75 basis points and signaled more hikes.
It also sounded less hopeful of managing a soft-landing for the economy. Apart from that, there were decisions from many other central banks to deal with this week.
It included hawkish moves from the United Kingdom, Switzerland and Sweden, while the Japanese central bank settled for a currency intervention.
Market analysts said that the decline in European markets on Thursday was an after-effect of the conclusion of the Fed's meeting on Wednesday night.
Hence, markets were busy digesting the decisions that central banks had taken in the last 24 hours. Stock traders were not encouraged due to high rates not just in the US, but Europe and the UK as well.
Isabel Schnabel, a member of the European Central Bank's board, said that interest rates need to rise because inflation remains too high, even though there is an economic downturn expected in the euro zone.
The challenges
The STOXX 600 is heading for its second monthly decline, as Europe is also grappling with a cost of living and energy crisis, with gas flows hampered due to the Russia and Ukraine war.
According to analysts, the euro zone is looking at a deeper recession, as the winter season could see potential blackouts.
On Thursday, data showed that consumer confidence in the euro zone had fallen more than expected in September by 3.8 points in August.
Market analysts said that people have gotten bearish on stocks in the euro zone in a very short period of time because the winter will bring big risks in terms of geopolitics and energy.
There was also a 1.1% drop in Britain's FTSE 100 index after an interest rate hike of 50 basis points was delivered by the Bank of England (BoE).
It also said it would continue hiking for dealing with inflation, despite the possibility of an economic recession.
Other stocks
There was a 3.2% drop in travel and leisure stocks and a 6.9% drop was also seen in French hotel group Accor. This was after JPMorgan cited profitability concerns for downgrading the stock to 'underweight'.
A 5.0% increase was recorded in Sabadell, after the Spanish bank got interactive bids from French Worldline, US firm Fiserv and Italy's Nexi, for its payment subsidiary.
According to sources, it has a total valuation of around 400 million euros.