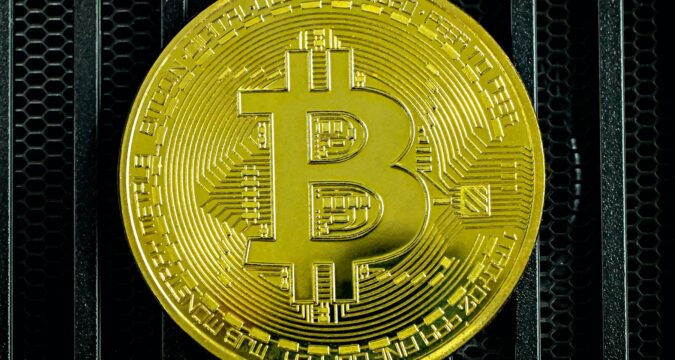 The U.S. securities and exchange commission (SEC) postponed decision on Bitcoin spot ETF applications today. However, former SEC chair, Jay Clayton says the approval for Bitcoin ETFs is inevitable.
Clayton said this in a CNBC interview today Friday 1 September. "An approval is inevitable," said Clayton. "The dichotomy between a futures product and cash products can't go on forever."
After a long period of waiting, the crypto community was looking forward to the decision on the Bitcoin ETF applications piled up on the SEC's desk. Disappointingly however, the commission announced on 31 August that it was delaying the decision on the applications.
Announcing the delay, the SEC said "The Commission finds it appropriate to designate a longer period within which to take action on the proposed rule change so that it has sufficient time to consider the proposed rule change and the issues raised therein," the agency said, referring to the proposed WisdomTree fund.
Other applications under review are those from BlackRock, VanEck, Invesco Galaxy, Bitwise, Valkyrie and Fidelity. According to Clayton, the major financial institutions backing spot Bitcoin ETF applications shows a major shift in the way retail investors can access the asset.
Since the announcement, the SEC has 45 more days to either approve, deny, or further delay the decision on these applications. Clayton says he expects to see more progress on the applications this time around.
Court Backs Applications
The SEC has a long history of rejecting spot Bitcoin ETF applications. Several companies have applied in the past with no positive outcome, many of which have applied again this year. Things may be different this time though, as the judiciary seems to be in support of the industry.
Just this week, an appeal court ruled in favor of Grayscale, a crypto asset management platform that has applied to change its status to a spot Bitcoin ETF since 2021. According to the judge, the SEC had no basis for rejecting the application.
"Denial of Grayscale's proposal was arbitrary and capricious because the Commission failed to explain its different treatment of similar products," Judge Neomi Rao of the Washington D.C. The Circuit Court of Appeal had said in the ruling.
Renewed Hope for an ETF
As a result of the Grayscale ruling, the crypto community has become significantly more optimistic that a spot Bitcoin ETF may be closer to getting approved than ever. The SEC earlier requested for some changes to be made to the applications, something that has never happened before.
The changes made in the applications mainly involved naming Coinbase as a surveillance partner, which the SEC mentioned as a requirement. With the changes made and support from the judiciary, a spot Bitcoin ETF may indeed be closer than ever before.