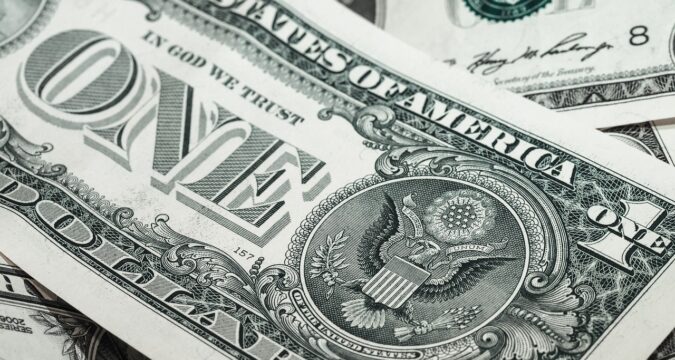 On the Friday trading session in Europe, the trading value of the US dollar (USD) was not promising for investors. It did not manage to produce any profits for traders in the European trading session as it was mainly flat.
The Greenback Held its Gains
As the European trading performance for the USD was flat, it clung to its gains from the previous trading session in the market.
On Thursday, the trading value of the USD recorded significant gains that helped it gain momentum against all major currencies.
The greenback recorded significant gains in the past trading session but the latest trading session was flat.
Rise on Thursday
On Thursday, investors are anxiously waiting for the US Federal Reserve to comment on the current economic condition. The commentary that the Federal Reserve made on Thursday was in favor of the bullish investors.
As the comments hinted that the economy was still under a lot of pressure, the investors knew that the Feds were pointing towards another interest rate hike.
This helped increase the anticipations of the traders in favor of a bullish move. Therefore, the trading price of the greenback recorded a surge in Thursday's trading session.
Then on the following (latest trading) day, the trading price of the greenback did not make a significant move against the major currencies.
This meant that the trading price of the USD had stabilized in the latest trading session and would remain that way for some time.
This also indicates that the sellers were not able to demonstrate any selling activity, which is why the USD has not declined either.
US Dollar Index Witnessed a 1%
The data coming in from the USD index (DXY) shows that in the past couple of sessions, the DXY has increased by 1%. The DXY currently stands at 112.15 versus the basket of six major currencies in the global economy.
This has happened because the Feds have made it clear that a monetary policy's easement is far from execution. The current economic pressure does not allow them to make such a decision.
So far, the decision made by the Feds has been against the will of the people but it is a harsh decision they had to make.
The Aggression Stands
The US Feds have made it clear that the economic condition is still not fixed. Therefore, they will continue dealing with the situation with great aggression.
This is the only way for them to deal with the growing inflation rates and they would continue doing so in the upcoming months.
There is speculation that the Feds may continue increasing the interest rates to fight the rising inflation until the interest rates reach 4.75%. This is when the Feds may start loosening things up and lowering the interest rates to make things easier for people.