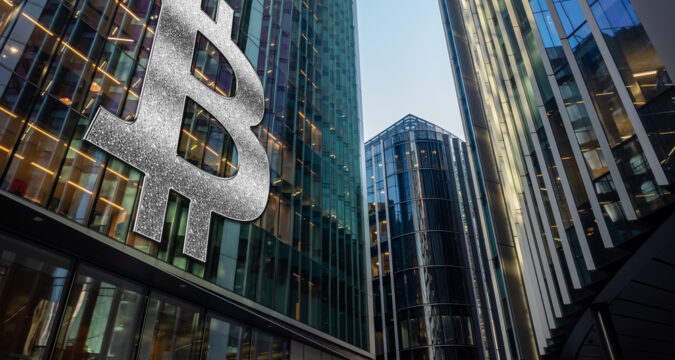 Jay Clayton is the former chief of the Securities and Exchange Commission of the USA. At the end of his term, he tossed a parting kick at the crypto giant Ripple Labs. As a result, the SEC charged Ripple Labs Execs Brad Garlinghouse and Chris Larson to earn millions of dollars of money by stipulating illegal securities in the country. Recently Jay Clayton has joined as an advisor at One River Asset Management, a cryptocurrency investment firm based in Greenwich. 
He was speaking with the CNBC reporter when he exclaimed that the Bitcoin community should be looking forward to furthering regulations from the federal authorities. Clayton has always maintained that both BTC and ETH were not considered securities even before his term at SEC. However, he believes that there is a strong probability of direct and indirect regulatory attempts from the government.
The Fifth Bull Attempt of Bitcoin Expected to Take the Leading Coin to $69K
Bitcoin has again seen a drop of 2.7% in the last 24 hours. However, the flagship cryptocurrency is still up 3% over the past week. Since the time of its ATH of $61K, BTC has made several attempts to hit the $60K mark again. Since March 18th, this was the fourth failed attempt of Bitcoin to hit the jackpot once again. However, the resilience of Bitcoin at .382 Fib is likely to push it forward with a fifth fencing attempt in the ongoing month.
If the fifth circuit managed to cross the $60K streak, it would propel the top coin all the way to a new ATH of $69K. On the other hand, there is a minor possibility of a $50K correction in case of any unforeseen breakdowns. In the span of the last few hours, BTC has reached as low as $56.5K on Bitstamp after losing $3500.  
Bitcoin Bull and Crypto Trader Tyler Winklevoss has Good News for Bitcoin HODLers
Former SEC Chief Jay Clayton told CNBC that the Bitcoin community could expect regulatory pressure from the Federal government through bank holdings, securities accounts, taxations, and other direct or indirect channels. However, long-time Bitcoin bull and Gemini CEO Tyler Winklevoss believe that the aftereffects of putting a hold on Bitcoin would be devastating for the US government.
Winklevoss was speaking with a crypto tabloid when he shared his opinions that it would be a very painful process for the US government to enforce a ban on the flagship cryptocurrency. He further added that major financial institutions that have stakes in Bitcoin are going public and creating jobs in an economy that is already dealing with the depressing effects of the ongoing pandemic and massive weight of stimulus checks.