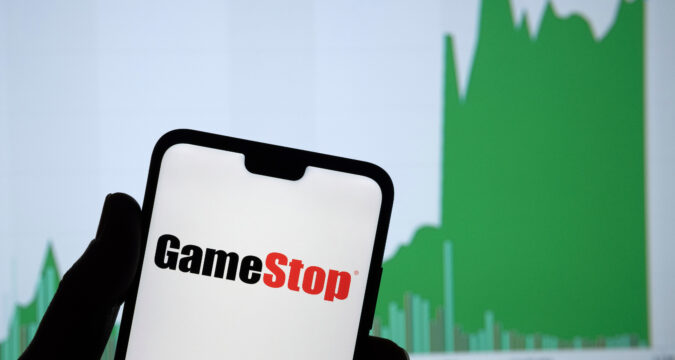 GameStop executives were delighted to share the earnings for their recently completed quarter on Wednesday. The firm reported that its fiscal third quarter brought in promising loss figures.
GameStop Sales Declined in the Third Quarter
The officials at GameStop have confirmed that their sales have dipped in the fiscal quarter. They have recorded a decline in the sale and they even faced an impact on their cash pile.
According to the officials, they witnessed a dwindling situation with their cash pile. This has happened because brick-and-mortar retailers have been working to expand their business.
The brick-and-mortar retail sector is now switching to the digital adoption segment. They want to move their business to digital channels and platforms.
Therefore, they have faced a downtrend in their sales and the cash piles have also started to feel a bit shaky.
Sales Generated in Fiscal Third Quarter
In the fiscal third quarter, they generated $1.2 billion from their total sales. However, in the fiscal third quarter of the past year, their sales were at $1.3 billion.
The cash and cash equivalents of GameStop have also recorded a dip. In the fiscal third quarter of 2021, their sales cash and cash equivalent were at $1.4 billion.
However, the figure has pulled down to $804 million in the fiscal third quarter of 2022.
On Wednesday, the share prices for GameStop experienced 4.8%. However, the following day, the share prices for GameStop started to move in the opposite direction.
The Thursday trading session has seen the trading price of GameStop shoot up by 10%.
GameStop Aims to Become Profitable
In the year 2022, GameStop has tried changing the way it does its business. The purpose behind changing the business model is to become more profitable.
To fulfill this purpose, the gaming retail giant has started to revamp its business. The company has started making changes to the brick-and-mortar retail business.
The company is eager to bring its business out of the traditional retail segment to digitalization. However, bringing the business into the digital world requires a lot of resources and effort.
In recent years, the company has made investments that did not work out well for its business expansion. It was either their ideas that were not catchy or they ended up with underinvestments.
However, they are making necessary changes to their business model and are hoping that they invest the right amount of resources.
If they are taking a hit to their capital, then it is a sign that they are exhausting their resources to achieve their goal. Therefore, they hope things will turn out to be favorable for their business.
Comments by Matthew Furlong
Matthew Furlong, the chief executive at GameStop tried his best to explain the entire initiative being taken by their company in recent months.
He stated that they want to make their business as profitable as possible. For this purpose, they are coming up with several ideas. However, they have realized that it is vital for their business to enter the digital world.
This is exactly what they are doing to achieve higher goals but it is proving to be a great challenge for their business. What they are attempting is unprecedented in the world of traditional retail.
They want to transform their business into a new and more successful investment for the investors. Furlong added that their firm once came close to being bankrupt but they have come out of that a long time ago.
They have no intention of going back to the same old situation or times. Therefore, they will continue doing whatever they can to bring the situation under their control.
Company's Net Loss
For the fiscal third quarter, the company reported that its net loss has recovered to $95 million. However, a year back in the same quarter, their net loss was $105 million.
Image editorial credit: mundissima / Shutterstock.com