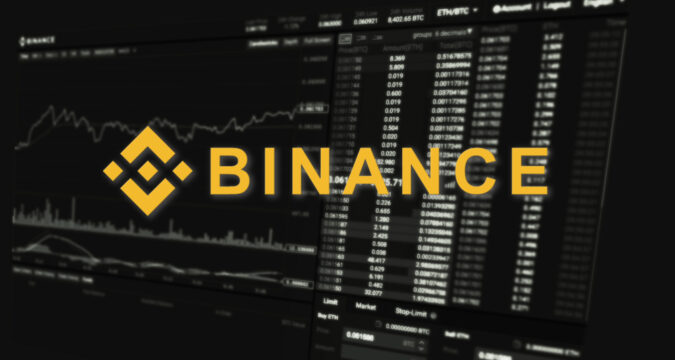 Binance is the biggest crypto exchange in the world by trading volume. This means it has more people trading on it than any other crypto exchange, and it has managed to maintain this status for years.
It also means that the exchange is doing something right that makes people use it so much. This could be its long list of crypto assets, many of which are not found on other exchanges, or its deep liquidity that makes it possible to trade almost any asset.
The exchange's low fees could also be a factor in attracting users to it. In crypto trading, fees are a thing because they can add up quickly. The fact that Binance's fees are relatively low could be a reason why it's so popular.
In this guide, we show you step by step how to create a Binance account so that you too may start to enjoy what the platform has to offer.
How to Create a Binance Account
Creating a Binance account is getting easier by the day, as the platform tries to keep making the process easier to complete. The following are the simple steps you can follow to create the account.
Visit the official Binance website. It is important that you get the right website because of phishing attacks which can be carried out on you if you don't check well.
On the homepage, you'll be asked to enter your email address to start. You can choose this method if your email isn't a Google one. If it is Google, simply click on the Google logo below and your email will come up. If there are more than one, you'll see all and decide which you wish to use. 
After selecting the email you wish to use for your account, you will be set up instantly and you can continue to log in by simply clicking on the Google logo subsequently.
Your account is now set up, and you can use it to trade or buy crypto but before that, you'll need to complete KYC.
How to Complete KYC
Before completing KYC, you may be allowed to deposit crypto, but you can't withdraw unless this is done, at least in part.
The KYC may start with something as simple as verifying your email address and phone number. The system will send you codes to your email and phone number which you have to supply to complete the first stage of KYC.
After that, you will be required to provide a government-issued ID document such as international passport, driver's license, or national ID number. You will be required to snap the front and back of your chosen document.
The management will then assess the document and get back to you with the status of your application. If it's successful, you can withdraw a certain amount of assets per day. This limit is increased as you keep going higher in your KYC completion.
The final stage is when you're asked to provide proof of address documents. This could be a utility bill such as electricity or water bill with your address clearly written on it. The address on the document must be the same as the one you provided while filling in your information.
You'll also be required to snap and upload the document for verification. If approved, the limits on your trading or withdrawal volume will be removed and you can trade and withdraw as much as you wish at any time.
Final Though
These are the simple steps you can follow to create your own Binance account today. You should not though, that this are just general guidelines and the actual steps may vary slightly because the process is continuously being upgraded to make it easier.
However, you need to have an email address, a phone number, and identity documents as the minimum requirements for creating the account.