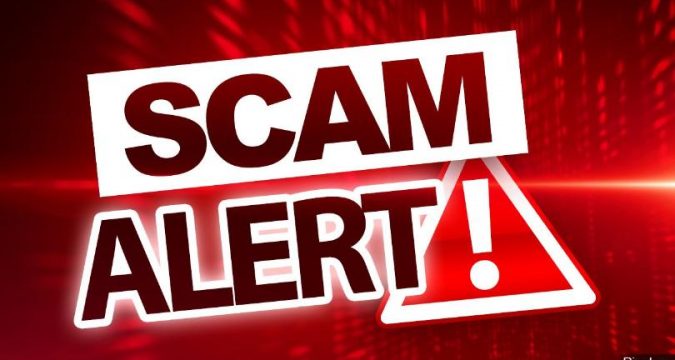 One of the most profitable professions in the world is none other than trading. Even with a small sum of money, people have been able to earn substantial returns by investing in numerous financial instruments. Thanks to the internet, it has become easier than ever for people to start online trading. In fact, the doors of trading have also opened up for people who have no experience or background either. But, in order to get started, you first need to look for a broker. There are plenty of brokerage options you can explore, but you have to be extremely careful when doing so.
---

Get a FREE consultation with Money-Back.com.
The #1 fund recovery firm helping thousands of investment and trading scam victims get their money back for the past 4 years!
---
Since online trading has become popular, the number of brokerages has increased rapidly and this has provided an excellent opportunity to scammers. They have also set up scam brokerages to attract traders who don't have a lot of experience and know-how. Lots of people have fallen into their traps and have ended up losing their hard-earned money. You don't want to face the same as it can be very difficult to come back from that. The best way to ensure it doesn't happen is to do your homework and look closely into a broker before signing up.
On the surface, everything appears to be straightforward, but only when you do your due diligence will you discover the truth. One of the brokerages you will come across is Ibex Markets. This forex and CFD brokerage is registered in the United Kingdom and their website claims to offer a wide range of trading products along with attractive leverage. This prompts a lot of traders to sign up with Ibex, but they realize soon enough about the Ibex Markets scam. That's right; it doesn't take long for people to realize that Ibex Markets is also one of the scam brokers out there.
But, how do you discover the Ibex Markets scam? First and foremost, the brokerage claims to be based in the UK, but they do not provide any additional corporate information. In fact, even the name of the company hasn't been disclosed. It should be noted that legitimate brokers based in the United Kingdom have to abide by the strict standards and rules imposed by the Financial Conduct Authority (FCA). However, if you check the online registry of the FCA, you will not find any information relevant to Ibex Markets. The website of the British financial watchdog doesn't have any information relating to the broker brand.
What does this mean? Put simply, it means that Ibex Markets is providing financial services without proper authorization. Furthermore, if you go through the terms and conditions of the broker, you will discover no proper information about the company, which basically means that the website is anonymous. Doing business with such websites is undoubtedly a risk because the people behind it don't answer to any proper authority and have no reason to be honest with their clients. Suffice it to say, there is a huge risk in making transactions through Ibex markets scam.
These risks can be avoided by traders if they are careful and they choose a regulated and authorized broker. This provides them protection even in the case of bankruptcy and they can trade with peace of mind because they know the broker isn't going anywhere. However, Ibex Markets scam has become notorious because regulation is not the only problem with the broker. Another issue that a lot of traders have encountered is the fact that it does not support the MetaTrader 4 trading platform. This is regarded as a big disadvantage because the MT4 is the top trading terminal in the industry at the moment and it is preferred by almost 80% of the users.
This trading platform comes with lots of technical indicators, a charting package, a variety of Expert Advisors (EAs) and an extensive back-testing environment. Instead of offering this topnotch trading platform, Ibex Markets scam has incorporated the cTrader trading terminal. The only nice surprise is the demo account, considering the broker is anonymous. While it does show a wide array of trading products, it also shows that the EUR/USD spread is almost double the industry average and this is very unfavorable for the traders.
Another warning sign of Ibex Markets scam is that they have imposed a very high minimum deposit for their clients. They ask them to deposit at least $500 to get started with their services while the industry average is not higher than $250. Combined with an unregulated trading environment and considering such unfavorable trading conditions, Ibex Markets comes off as an unattractive trading option. The issues don't end here as there is no information provided about the supported payment methods as well. As there is no information about payment methods, there is no mention of any withdrawal fee either.
However, their terms and conditions do show that the broker charges for banking-related fee like wire charges for deposits and withdrawals as well as returned check fee. The problem with such conditions is that it leaves the door open for brokers to charge any fee they deem suitable. When it comes to an unregulated brokerage, you can never be sure when they will charge some unexpected fee once you have deposited your funds with them. Moreover, the broker may also have withdrawal conditions related to accounts that they can use for imposing limits on the traders.
These brokers usually offer bonus promotions that have a lot of strings attached. Traders are only eligible for withdrawal after they have achieved a certain trading volume. They deliberately keep it excessive to prevent traders from actually receiving their money. Legitimate brokerages based in Europe, on the other hand, do not offer any such promotions and even if they do, they are forthcoming about the conditions associated with them.
All of these red flags are clear indications of Ibex Markets scam. Therefore, it is best for traders to learn to identify them in the beginning and steer clear of such brokers or else they will end up losing their money.
---

Get a FREE consultation with Money-Back.com.
The #1 fund recovery firm helping thousands of investment and trading scam victims get their money back for the past 4 years!
---