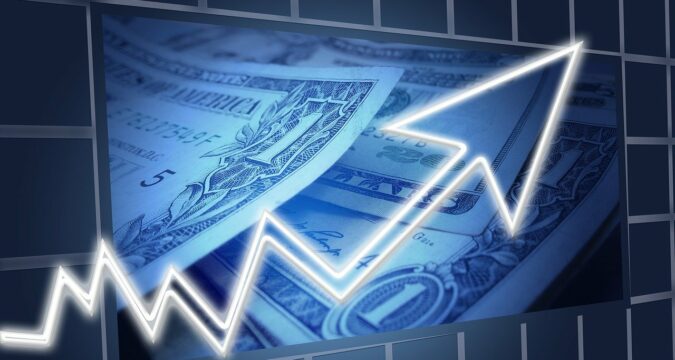 One of the fast-growing cryptocurrency exchanges "Coindcx" has recently shared some very positive feedback surrounding its recent fund-raiser. The announcement was made by the officials of the Coindcx cryptocurrency exchange on Thursday.
In the announcement, the exchange confirmed that it managed to raise a total of INR100 Crore from the funding round. At the time of publishing the INR100 Crore amount translates to around $13.9 million. The exchange confirmed that the fund-raiser was led by the firm Block.one.
The officials of the Coindcx revealed that this is the exchange's third fund-raising round. The Coindcx exchange claims to be the largest cryptocurrency exchange in India. The exchange also claims that it has rallied a large number of Bitcoin (BTC) investors in the last 9 months.
The Reserve Bank from India had recently banned the issuance and trading of cryptocurrencies in the country. However, the ruling was later dissolved by the Supreme Court of India in March of 2020. The Supreme Court of India allowed cryptocurrency exchanges to operate in India and offer crypto-assets for trading.
There are several constituencies in India that have concerns over the issuance and existence of cryptocurrencies. The constituencies have their doubts against cryptocurrencies for their non-fiat or non-physical nature.
Another major concern is the regulation as well as the operating of the cryptocurrencies that are considered very complex.
The Coindcx exchange has shared what it plans to do with the funds it has managed to generate from the fundraisers. The exchange has expressed that with the money raised, it is going to implement developments and introduce new tools. It aims to provide exposure to cryptocurrencies and other digital assets in India.
As of now, the Coindcx exchange has managed to generate $19.4 million from the three funding rounds it has carried out. The first funding round was conducted by Coindcx back in March of 2020. The exchange also revealed the names of the participants that took part in Coindcx's recent funding round.
The names of some of the major participants from the third round are Alex Pack, Polychain Capital, Coinbase Ventures, Jump Capital, DG, Uncorrelated Ventures, and Mehta Ventures.
The exchange has revealed that the year 2020 has turned out to be the best for Coindcx in launching its services. The exchange has stated that it managed to gain an enormous amount of user-base and investments in the running year.
The exchange confirmed that it has tripled its staff which was 30 in the initial phase and has now crossed 90 staff members. The exchange confirmed that it is still short on staff so it will carry on hiring until it hits the benchmark.
The firm confirmed that from the money it raised from the funding rounds, the exchange has already managed to develop and launch a crypto-investment application.