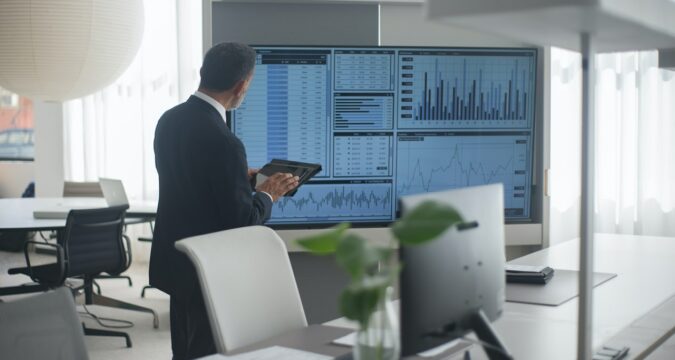 The share prices for Intel have experienced a 10% dip in the recent stock market trading session. The chipmaker observed a great dip after sharing below-expected earnings for Q2 2022 and weaker guidance.
Intel Shares Dipped by 10%
The share prices for Intel dipped 10% and it was the recently extended trading session when the dip was recorded. The chipmaker recorded a downtrend in its share prices after sharing its earnings data with the stakeholders and investors.
The company posted Q2 2022 earnings that were much weaker than the expectations set by the analysts. Even the full-year guidance the chipmaker shared was weaker than the analysts' expectations.
Earnings and Revenue for Q2 2022
For the recent quarter, Intel reported that the earnings predicted by the analysts were 70 cents per share. However, the adjusted earnings per share Intel achieved were 29 cents per share.
As for the revenue statistics, the revenue predicted by the analysts was worth $17.92 billion. However, the actual revenue achieved by Intel for the respective quarter was worth $15.32 billion.
It is to be noted that the 70 cents per share and $17.92 billion revenue estimations were made by the Refinitiv analysts.
This shows that Intel fell really short of meeting its earnings and revenue estimations for the respective quarter.
Intel has posted that compared to the same quarter of 2021, its revenue has declined by 22%. Intel executives posted that they ended up missing the revenue consensus by 14%. This is the worst disappointment Intel has faced in terms of its earnings since 1999.
For the particular quarter, the net loss Intel has suffered is worth $454 million. In the same quarter of 2021, Intel reported that it generated $5 billion worth of net income.
In the previous quarter, the gross margin for Intel was 50.4%, which has narrowed down to 36.5%.
The Reason for Decline
The Intel executives have revealed that the reason behind the shortfall in the earnings for the quarter was the economic activity. Intel revealed that the economic activity has been facing a downfall and has been observing a rapid and sudden decline. Furthermore, Intel has been facing a huge downfall in terms of its product designs.
The company is also facing supply chain deficiencies and shortfalls due to COVID. This is the reason why the company is still facing issues with delays in the production of its products.
Guidance for the Rest of the Year
For the rest of the year, the guidance Intel has posted includes $15 billion to $16 billion in revenue, which translates to earnings of 35 cents per share. On the other hand, the Refinitiv analysts estimated that earnings for Intel would be 86 cents per share with a revenue estimation of $18.62 billion.