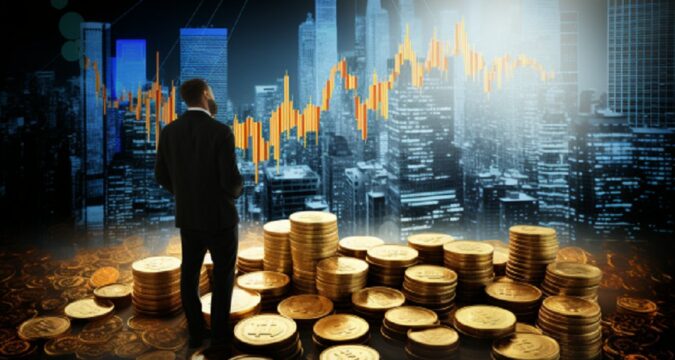 The United State's Securities and Exchange Commission (SEC) is under increasing pressure to re-evaluate its position on cryptocurrency ETFs, particularly in light of a recent court judgment that called into question the agency's rejection of a spot ETF product by Grayscale. Galaxy Digital and Invesco are the latest players in the race to market, who join a growing number of companies looking to offer regulated financial products that give exposure to cryptocurrencies.
The movement for Ethereum ETFs follows Grayscale's legal triumph, in which a federal court found that the SEC's repeated rejection of Grayscale's spot ETF product was "arbitrary and capricious." Because of this judgment and the SEC's willingness to accept futures-based ETFs, the agency is under increased pressure to reconsider how it views bitcoin ETFs.
It was gathered that the spot cryptocurrency ETFs have remained unreachable for most United States investors since the futures ETFs got regulatory approval. It was also said that the Galaxy's BTC spot ETF and Invesco's application in June were denied twice by the United States SEC. Competitors like Valkyrie, BlackRock, and Bitwise suffered the same fate.
However, there have been obstacles to the United States establishment of an Ethereum ETF. The SEC has been cautious in authorizing cryptocurrency-based investment products due to regulatory obstacles and worries about market manipulation. On the other hand, the recent court ruling in favor of Grayscale has given the sector new hope and raised the possibility that the agency may be more receptive to spot ETFs.
SEC Indicts Galaxy Digital, VanEck and Valkyrie Gets Approval
It was also reported that Galaxy Digital recently came under SEC regulatory scrutiny for its involvement in Ether futures contracts. The company got into trouble with the government for buying these futures contracts prior to making its plans known to the general public.
As of press time, the spot ETF has been made the most preferred cryptocurrency investment in the United States because of the introduction of the ETH futures products, which will be unveiled by next week. However, Valkyrie and VanEck have already been approved this week.
Andrew Throuvalas from Decrypt had reported that Invesco Galaxy ETH ETF is reflecting the spot price performance. Andrew also said that the company is holding some reasonable unites of digital assets with different anonymous custodians.
James Seyffart, a cryptocurrency analyst with Bloomberg, has explained that the two recently approved companies will soon be joined by ProShares, Volatility Shares, and Bitwise on the 2nd of October. Meanwhile, Valkyrie has announced its intentions to start trading its ETH ETF on Friday. They also said they recently had a face-off with SEC for buying ETH features contacts before its official announcement.