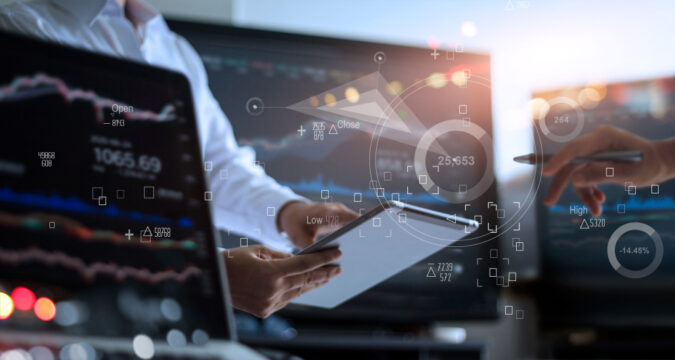 The Chinese government has been extremely active when it comes to responding to the rising cases of COVID-19 in the country.
However, the zero-COVID policy turned out to be quite tough, resulting in protests by the people. This pushed the government into announcing a potential loosening in the policy.
This is undoubtedly good news, not just for the people, but for businesses and investors. With Beijing easing its COVID-19 curbs, investors have piled into Chinese catering, tourism and beverage stocks.
But, they have also thought about the exits because there is a risk of an increase in infections early in the coming year, which could hit production and consumption alike.
A bumpy journey
The eventual opening of the Chinese economy is expected to be a bumpy ride, but some investors believe that there will be a more lasting lift in stocks of medical equipment companies and drugmakers.
With Beijing heading towards a more lax zero-COVID policy, a bullish stance has been adopted by global banks and there has been a rise in the Chinese currency and stocks.
The government will reduce quarantines and virus testing after there had been widespread protests against the lockdowns.
Investors have disclosed that they are making big bets on food and beverage, home furnishing and duty-free shopping stocks because these are likely to see a boost due to easier COVID rules.
But, it is important to note that most of these are actually short-term wagers. If the performance of other economies are taken into account, the consumption recovery will not be as expected after a reopening of the economy.
As a matter of fact, most of the recovery has already been priced in, which means that the short-term results will be disappointing.
Economic growth
The last week has seen investors dive into Chinese food and beverage, retailing, leisure and tourism stocks.
A study was conducted on the correlation between COVID-19 policies in Asian economies and economic growth.
Its results showed that consumption does not see a sustainable recovery after COVID-19 rules are relaxed.
The study took into account data from Asian economies like Taiwan, Hong Kong, South Korea, Indonesia, Singapore, and Thailand.
It found that retailers could suffer and social activity could also halt due to a surge in infections as well as deaths.
Once the restrictions are relaxed, there is a strong possibility that cases in China may surge, along with deaths, which would affect the economy.
Other impacts
This would also have an impact on production because if infections rise, there will be a shortage of staff in most places.
Therefore, there will be some chaos and confusion ahead in markets and experts have recommended that investors go for food delivery companies and internet platform firms in the short term.
If cases jump, it is highly likely that people would stay more at home for minimizing the risks of contagion, which means these companies are likely to benefit and so will their investors.
While medical equipment producers and drugmakers are going to benefit due to rising infections, nucleic acid tests should not be invested in because testing requirements are being eased.
Market experts also said that they expect domestic prices and demand to decline as well. The antigen kits designed for home use are expected to see a rise in demand.