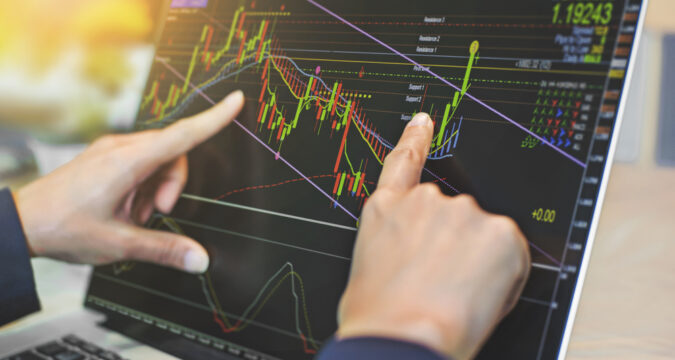 In recent months, investors have increasingly turned to silver as a haven against the volatility of other financial markets. Silver has become an attractive option for those seeking refuge from the economic turmoil of these uncertain times.
Recent news of the collapse of Silicon Valley Bank has added to the market uncertainty, leading to a silver price surge. Investors now view silver as a hedge against further economic disruption and a way to diversify their portfolios.
Silver Surges As US Dollar And Treasury Yields Plunge Despite Fed Intervention
There was anticipation that the US Federal Reserve would have to ease its aggressive monetary policy to address the crisis. Yet, despite regulatory measures taken, the US dollar and Treasury yields still dropped, making silver more desirable as an investment.
Given the ongoing volatility and risks, many investors consider silver a secure haven against unpredictability. Thus, silver is becoming more desirable as investors no longer anticipate a 50-basis-point rate rise by the Federal Reserve next week.
Instead, the present speculation is for a 25-basis-point shift, with some anticipating no rate hike. The fate of silver costs depends on the successful implementation of the Federal Reserve's strategies.
Suppose Silicon Valley Bank's insolvency remained an isolated event. Then, silver could lose some of its recent gains.
Conversely, silver could keep its demand if the emergency brings about a drawn-out turnaround in the Fed's strategy.
May Comex Silver Price Action
The trend of the daily swing chart has been on an overall upwards trajectory since Monday, when buyers purchased stocks at May Comex Silver at $21.40. However, should prices drop through $19.95, this will cause the general trend to shift downwards.
Traders' response to $21.93 is likely to shape the course of the May Comex Silver market. If the price remains above $21.93, this will signal the presence of buyers and could lead to a movement from $22.44 to $23.03.
However, if the price falls below $21.93, it could indicate that sellers are present, potentially resulting in a steep decline from $21.00 to $20.75.