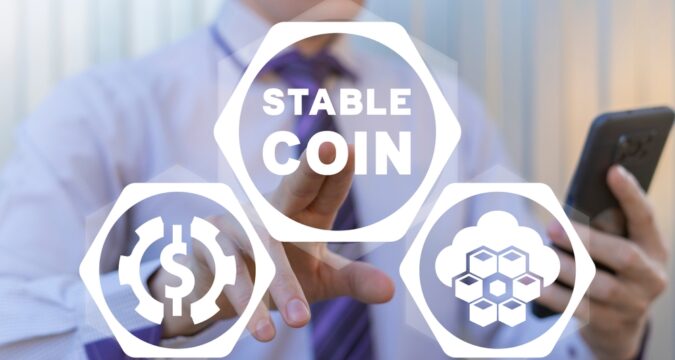 Bazil-based BTG Pactual, considered the largest investment bank in Latin America, announced on Wednesday the launch of its stablecoin. In a statement, the company informed its clients that the BTG Dol stablecoin, priced in United States dollars, was now available for use.
The investment bank also revealed that its new stablecoin will live on Polygon, an Ethereum sidechain that has attracted several big brands like Disney and Starbucks. The network's native token, MATIC, is currently the tenth largest, with a market cap of $10.5 billion.
The Importance of Stablecoins
Unlike MATIC and other highly volatile coins, stablecoins are digital currencies pegged to assets considered stable, like the US dollar or gold. They play a vital role in the crypto ecosystem. Stablecoins are resourceful to traders who wish to enter and exit the market without using a fiat currency or traditional bank.
In addition, these crypto assets are useful in markets where US dollars are inaccessible or restricted. They are also integral in the Decentralized finance (DeFi) space as they facilitate services like non-custodial crypto lending.
The two leading stablecoins include Tether's USDT, which has a market cap of $80 billion, and Circle's USDC, whose market valuation stands at $32.6 billion.
Meanwhile, BTG Pactual's Director of Digital Assets, Andre Portilho, has said that the company's stablecoin will provide investors with a smart and safer way to invest in dollars. He added that customers could invest as little as $20 or 100 reais.
BTG Dol can be bought on the firm's crypto-asset platform called Mynt or through BTG Pactual's investment system.
The latest BTG Pactual's move into crypto shows that Brazil is increasingly becoming a crypto-friendly country. Currently, the Latin American nation has the most Bitcoin ETFs in the region.
Regulators Target Stablecoin Issuers
BTG Dol comes at a time when many regulators around the globe are monitoring stablecoins more closely because they believe these crypto assets pose a massive threat to the traditional finance system. The escalated scrutiny on stablecoins is largely fueled by the UST collapse.
The Terra-owned stablecoin imploded last May after depegging, causing investors to lose over $40 billion. Following the incident, the regulators have expressed fears that future failures may lead to instability in the traditional markets.
In the United States, regulators have launched investigations into various stablecoin issuers. For example, the Securities and Exchange Commission (SEC) is investigating Circle over its USDC's reserves, while Tether has been accused severally of poor accounting practices. In addition, the USDT's issuer has previously been fined over $40 million by the Commodity Futures Trading Commission for lying about its stablecoin's dollar reserves.
The issuer of the BUSD stablecoin, Paxos, has also been targeted by the SEC. The agency recently demanded the company cease issuance of the Binance-branded stablecoin.