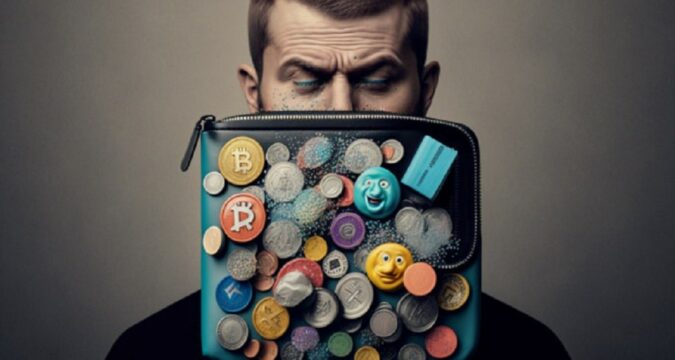 A South Korean court has declared that LUNA, the native token of the Terra blockchain, is not a security, which is a significant decision for the cryptocurrency industry. The choice was made when a former CEO of Terraform Labs, the organization that created Terra, was questioned in court on his suspected role in the demise of algorithmic stablecoin UST and LUNA caused users to suffer losses totaling $40 billion.
The report said that before Terra's accident, Kwon: the former executive was charged with transferring almost $7 million to a law firm. He asserted that he departed Terraform Labs two years before the company's collapse and has since denied he did anything wrong. Kwon stated during the court proceeding that LUNA was not a security but a utility token required for the operation of the Terra ecosystem.
After hearing arguments from both sides, the Seoul District Court decided that LUNA was not a security under South Korean law, supporting Kwon's contention. Experts familiar with this development have advised stakeholders in the cryptocurrency industry to take note of this judgment because it gives South Korea's legislative framework for utility tokens more consistency and clarity.
The decision also comes at a time when regulators around the globe are debating how to categorize and control cryptocurrencies and their equivalents. For instance, the Securities and Exchange Commission (SEC) in the United States has adopted tight guidelines to regulate cryptocurrencies, seeing many tokens as securities covered by federal securities laws.
Different Reactions From Different Cryptocurrency Companies
Other regulators and market participants are expected to pay attention to the South Korean court's decision regarding LUNA since it could have repercussions for how other utility tokens are viewed in South Korea and elsewhere. It also inspires other blockchain initiatives to think about the utility token concept, which offers a more straightforward regulatory route than issuing conventional equities.
Commentators insist the court's ruling is a positive development for Terraform Labs and the larger Terra ecosystem. It offers more clarification regarding LUNA's regulatory status and could increase investors' and users' confidence in the project.
It is important to note that the court's decision regarding LUNA's regulatory status does not relieve Kwon or Terraform Labs of any potential guilt associated with the failure of LUNA and UST. But it is yet unclear whether any further action would be taken as the investigation into the incident is ongoing.
Meanwhile, some indigenous cryptocurrency traders in South Korea said the country's court decision regarding LUNA is a big step forward for the cryptocurrency sector. It offers further clarification regarding the legal status of utility tokens in South Korea and might have repercussions for other tokens within and abroad.
The judgment is a positive milestone for Terra and its ecosystem that can help to increase user and investor confidence. Although the court has made it clear that the investigation into the failure of LUNA and UST is still underway, and should any fault is found in the process, appreciative steps will be taken.