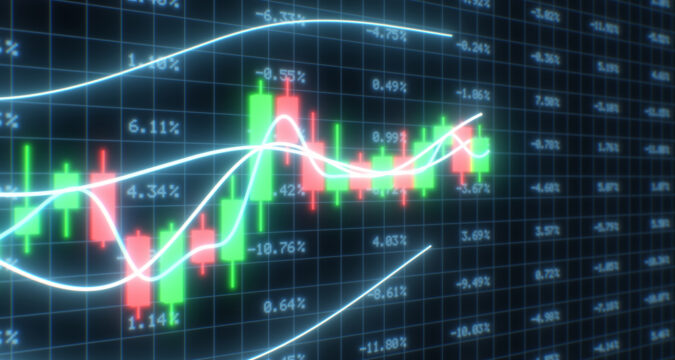 Facebook has broken the internet with the news that it is undergoing a massive rebranding process. Founder and creator of the social media platform, Mark Zuckerberg, recently told the media that the company is planning to change its name from Facebook to Meta. The new concept of social media is going to be focused on allowing people to create personalized virtual worlds and exchange value online.
As per Zuckerberg, the users will be able to purchase and create online commodities that they will be able to sell and purchase with the assistance of the build-in tokens. This news has started to reflect in the form of a massive bullish rally for the digital tokens in the Metaverse. The top gainers who have benefited from this new development are MANA and AXS tokens that are related to online gaming.
Cryptocurrencies are becoming more and more popular these days. However, many people in the world are not aware of any other crypto tokens other than Bitcoin. The new Metaverse, introduced by Facebook, might be able to change that forever. As per Zuckerberg, the new concept will transform social media interaction forever and can be as huge as the invention of the internet itself.
He teased the reporters by claiming that his company might also start to churn out NFT marketplaces shortly. This news has sparked the attention of social media users and members of the online gaming community from all parts of the world. The platforms like Decentraland and Axie Infinity have become the tokens that have started to experience gain since the news hit tabloids yesterday.
Metaverse will Become Top Trend in Future
Most cryptocurrency users are more interested in the tokens that Metaverse is supporting at present. However, there are investors like Raoul Paul who claimed that in the upcoming years, the Metaverse is going to become the top trend among people around the world. This platform aims to allow people to experience the latest technologies like augmented and virtual reality immersing in daily life activities.
The new dimension is going to allow people to develop a greater understanding of the online gaming world and digital tokens. Gaming platforms like Enjin and SandBox have already started to see an increase in the value of their respective native tokens. The world is changing, and Facebook is making an effort to keep up with the change to avoid becoming irrelevant in the future.