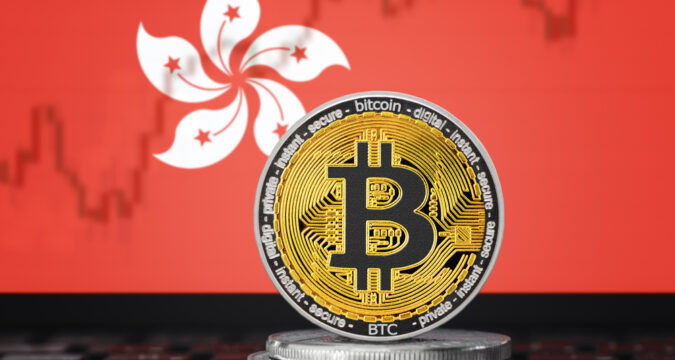 Amidst the city's ambition of becoming a central Web3 hub, over 80 companies that deal with virtual assets in foreign countries and Mainland China have shown interest in setting up shop in Hong Kong. Christian Hui–Secretary for the Treasury and Financial Services, stated in a recent speech that numerous cryptocurrency businesses from across the globe had been expressing "interest" in having a physical presence in Hong Kong since the previous October.
Hui also pointed out that various cryptocurrency firms worldwide have been attracted to Hong Kong since the government's policy statement on developing virtual assets was issued in Oct. 2022. According to him, the city has been receiving "interest to set up an office" from crypto-related businesses as of the end of Feb. 2023, and he expects this trend to continue
23 Blockchain Firms Confirm Interest In Establishing A Physical Location In Hong Kong – Hui
Hui revealed that twenty-three cryptocurrency-related firms had expressed their intention to establish their presence in the city. These include blockchain security companies, infrastructure companies, and virtual asset exchanges.
Hui stated that these firms are eager to learn about the regulatory requirements, "application details" of the blueprint statement, targeted support course of action for the Web3 industry, and virtual asset and visa requisite for talent acceptance. It is worth mentioning that Hong Kong is home to over 800 financial and technological firms.
Hence, Hui believes Hong Kong is well-suited to become a leading center for Web3. He mentioned the government's budget allocation amounting to $50 million to accelerate the growth of the Web3 ecosystem.
Hui again emphasized that Hong Kong intends to introduce a licensing system for digital asset service providers by June 2023. He implied this could result in an influx of cryptocurrency companies to Hong Kong.
Hui expects that with the formation of a clear and comprehensive regulatory system, more quality virtual asset businesses will seek development windows or establish their firms in the city. Meanwhile, the SFC of Hong Kong is seeking public feedback on the licensing regulations, with the deadline for the feedback being the last day of this month.
The SFC has proposed that the regulators accredit every centralized crypto exchange platform in the city. Recently Kaiko—a provider of cryptocurrency data- has started relocating its Asian headquarters from Singapore to Hong Kong.
"This decision was made due to the increasing potential in the city's regulation changes regarding digital assets," Kaiko CEO Ambre Soubiran explained in a recent interview.