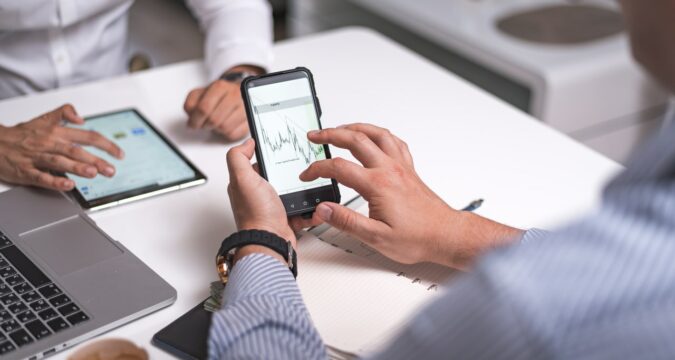 On Tuesday, Nasdaq traders were prepared for another pounding, as global borrowing costs rose to pre-COVID levels because of oil prices that hit a seven-year high and even sub-zero German Bund yields were close to positive territory. There was already a 1% fall in the big bourses in Europe, but there were expectations of a -1.6% Nasdaq futures, as the ultra-safe bonds' high interest rates make the massive valuations of tech stocks seem balmy. So far, the 4.5% loss of the Nasdaq this year has managed to mask some bigger falls. Data shows that almost 29 shares have already suffered losses of 10% or more. 
Some of the big tech names in Asia saw big drops, even though China eased policy once more and this kept the MSCI index of world shares on track for the worst performance in January since 2016. Analysts said that the big question now was when the Fed would decide to make a move because global economic growth appears to be solid. Investors are now pricing in as many as four hikes in the interest rate by the Fed this year and even a hike from the European Central Bank (ECB). Tracking short-term expectations of the Fed, two-year US yields went past the 1% mark for the first time after February 2020. 
There was also a 1.84% increase in the 10-year US yields, while the benchmark German Bund in Europe was at -0.08%. Bank and oil stocks were the only ones in Europe to enter positive territory, as oil saw an increase of 1.3% after Brent crude prices increased to $88 per barrel. This is the highest they have been in the last seven years. The Houthi group from Yemen attacked the United Arab Emirates, which has escalated hostilities between a coalition led by Saudi Arabia and the Iran-aligned group. The Houthi movement launched missile and drone strikes at fuel trucks that set off explosions and killed three people. 
It said that more facilities could be targeted and the UAE said that it would respond to these terrorist attacks. Market analysts said that if the current geopolitical problems persist and members of OPEC+ cannot deliver the increase of 400,000 barrels per day, then the prices could actually hit the $100 mark. The MSCI's index of Asia-Pacific shares excluding Japan had increased overnight, but it closed after a decline of 0.5%. The CSI300 blue chip index of China did not follow the trend, as it closed 1% higher. 
The People's Bank of China had slashed its borrowing costs unexpected on Monday on all its medium-term loans for the first time after April 2020. Liu Guoqiang, the vice governor of the PBoC said that they would provide more support. Premarket trading saw all megacap tech firms listed in the US down between 1.5% and 2.5%, including names like Amazon, Apple, Alphabet, Meta and Microsoft. Goldman Sachs also saw its shares drop by almost 3% after its fourth quarter results showed a decline in profits by 13%, which missed market expectations.