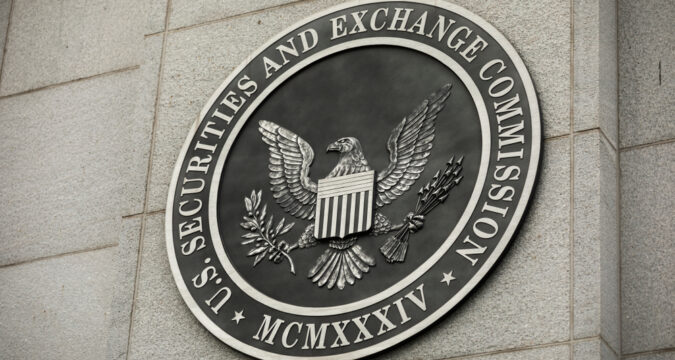 Crypto venture capital firm Paradigm has criticized the U.S. securities and exchange commission (SEC)'s approach towards legislation.
The firm accused the agency of  "circumventing the rulemaking process" in a brief filed in the agency's ongoing case against Binance. 
"Here, the SEC is attempting to leverage the disturbing allegations it levies in its complaint to change the law while circumventing the rulemaking process," Paradigm said in a statement on Friday. "The SEC is plainly acting outside the scope of its authority and we oppose this gambit."
Binance has been in court since June, based on allegations of violating securities laws. The SEC accused the world's biggest exchange of allowing the trading of "unregistered securities" and co-mingling customer funds with the company's funds.
Even though Binance has denied the allegations, the SEC remains resolute to prove that the exchange indeed violated securities laws. Binance isn't the only exchange that has faced these allegations in the U.S.
Another top exchange, Coinbase is also facing similar charges and has also been in court since June. THe allegations stem from the fact that the SEC believes cryptocurrencies are securities, a belief that Paradigm disagrees with.
"There are a whole host of assets that are promoted, bought, and sold for their potential for profit, and yet have been deemed time and again not to be a security per se," Paradigm said in its brief. 
Circle Joins in
Paradigm isn't the only firm that has sent in a brief in support of Binance and the crypto industry as a whole.
Fintech company and issuer of USDC stablecoin, Circle also commented on the case, saying that the SEC's position on the exchange's sale of its stablecoin, BUSD raises many questions.
"The SEC's claim that Binance offered and sold its competing stablecoin as an unregistered security raises serious legal questions affecting digital currency and the U.S. economy more broadly," Circle said in its brief. 
Interestingly, the SEC is bringing all the allegations without any clear regulation classifying crypto assets as securities.
So far, the U.S. congress has rebuked the SEC chair, Gary Gensler for adopting an enforcement approach against crypto without any regulations.
SEC Not Winning
From recent happenings, the SEC's method of regulation isn't resonating with both the judiciary and the congress. First, the ruling in July favoring Ripple was a big setback to the agency.
A more recent ruling in favor of Grayscale concerning its Bitcoin ETF application further weakened the agency's position.
This has led to lawmakers urging the SEC to approve an ETF "immediately" because there's no reasoning not to.
With this trend, the SEC could be losing the battle, especially when clear regulation comes on board, giving the industry clear direction.