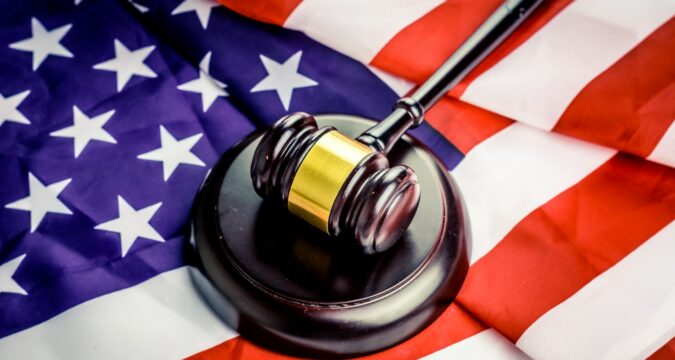 A pro-XRP lawyer, John Deaton has argued that the ruling that XRP isn't a security was accurate. Deaton was arguing in response to a Bloomberg journalist, Matt Levine's interpretation of Judge Torres's ruling concerning XRP's status.
Ripple had been in court since 2020 on allegations by the US securities and exchange commission SEC that the company sold an unregistered security. However in a landmark ruling on July 13th, Judge Analisa Torres ruled that XRP is not a security and its sale does not violate security laws.
Levine on July 14 argued that the digital token XRP's status as a security could vary depending on the circumstances of its sale.
"Yesterday the federal judge in the case, Judge Analisa Torres of the Southern District of New York, issued an important and rather strange ruling in the case. Here is her opinion. Basically she ruled that sometimes XRP is a security and sometimes it isn't," Levine wrote.
"When Ripple sold XRP to institutional investors in over-the-counter trades, with due diligence and investment agreements, that was an "investment contract" and so a securities offering. When Ripple sold XRP to retail investors in on-exchange trades, anonymously and with no disclosure, that was not an "investment contract" and so not a securities offering," he further stated.
Deaton Responds
Levine's position on the case got the attention of John Deaton who responded to him with a detailed thread on Twitter. Deaton argued that the judge's ruling did not in any way suggest that the status of XRP changes depending on the circumstances.
"In order to be deemed an investment contract transaction, the Howey Test must be satisfied. Hard stop. All Torres did was strictly apply the Howey factors to each type of XRP sale, made by Ripple, that the SEC claimed violated Section 5 of the 1934 Securities Act," Deaton wrote.
The SEC had in its Complaint and summary judgment, listed out 4 types of sales that it claimed satisfied the Howey Test. These were institutional investors, programmatic sales on exchanges by Ripple sold to retail public investors, other distributions of XRP to employees, independent contractors, developers to build on the XRPL, etc; and, individual XRP sales via exchanges by the two Ripple executives.
He said all the judge did was apply the Howey Test and found that XRP was not a security.
XRP Victory Sets Precedent for Industry
Since the ruling, the crypto community has reacted with joy, saying that that victory isn't only for XRP but for the entire crypto industry. Part of the case has been sent to trial on a day to be fixed.
Hopefully, Ripple will emerge winner of that case as well to establish that cryptocurrencies are not all securities as the SEC has said repeatedly.