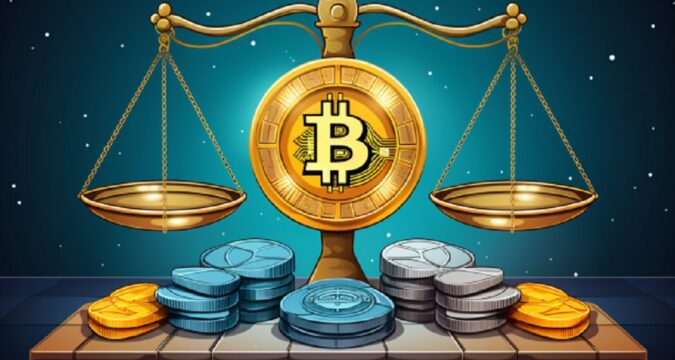 The latest report revealed that a Commissioner of SEC, Hester Peirce, has urged the United States government to take a reserved approach towards regulating the cryptocurrency industry.
According to the report, Hester Peirce, a.k.a. Crypto Mom, is a commissioner of the US Securities and Exchange Commission. She pointed out that crypto technology has many other utility cases apart from finance that regulation should cover.
Furthermore, Peirce stated that blockchain tech has the ability to facilitate decentralized communications, like in social media outlets. Hence, she argued that the government should take a reserved approach to regulating crypto to prevent regulation based on its financial prospect alone.
During the recently concluded Blockchain Week in Australia, Crypto Mom stated that the government needs to create a regulatory framework that would recognize the use cases of cryptocurrency technology beyond the finance sector.
In addition, she claimed that the regulatory framework should be flexible and adaptable enough to house the rapidly evolving applications of the blockchain and crypto techs and simultaneously offer clarity.
Currently, the SEC is implementing an enforcement approach that has received criticism from all sundry in the crypto industry. Commenting on the approach, Peirce condemned delayed enforcement that arose from the inflexible rules of the agency.
Hence, Crypto Mom suggested that an ideal regulatory framework would create a balance between providing clarity and being reserved. She continued that this would enable both private and institutional entities in the crypto space to explore new potentials.
Peirce Urges Regulators To Take Flexible Towards Crypto
During the program, Hester Peirce was asked about her consistent advocacy for the crypto industry despite being an executive of the SEC. She claimed that the SEC needs to improve its approach towards the industry.
In addition, the Commissioner highlighted the vitality of being outspoken and stated that her post would be useless if she could not speak her belief openly.
Furthermore, she considered crypto a valuable prospect that warrants the SEC to re-analyze its regulatory stance absinthe innovation as the current rules are unfit.
Referencing the recent failure of the FTX exchange and the charges of misconduct associated with it, Crypto Mom urged the cryptocurrency ecosystem to adopt a self-regulation system. She added that it is crucial to analyze leverage, conflicts of interest, and counterparty risks.
Peirce admitted that these procedures should be executed without the government's interference. However, she pointed out that government regulators have a potential role in the process.
Therefore, the SEC Commissioner urged the US regulators to be reserved while regulating the crypto space. She reportedly warned against inflexible crypto regulatory approaches. Lastly, Peirce encouraged US regulators to create flexible and clear regulations for the crypto industry.