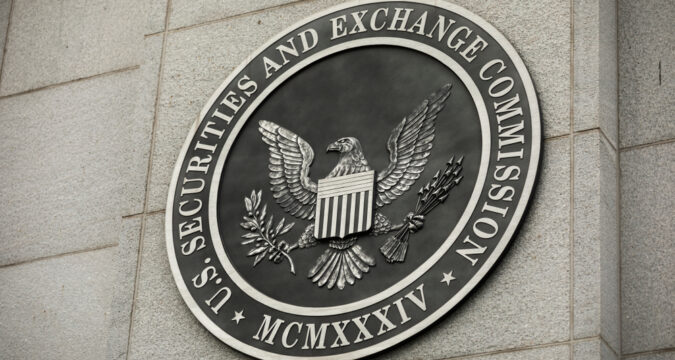 While attending the US Senate Committee on Banking's session, Senator Elizabeth Warren got furious and insisted that the SEC's Chairman should immediately address the multiple issues concerning cryptocurrencies.
She has urged SEC's Chairman to make sure that the regulator starts supervising and overseeing the crypto situation which is becoming out of control. She pointed out several issues relating to crypto and if SEC starts to look at these issues then there is high probability that the oversight would serious jeopardize the interests of relatively small crypto investors.
In the words of Senator Warren, there is a list of hundreds of problems concerning crypto which haven't been ever addressed nor considered. She questioned the performance of Securities & Exchange Commission (SEC) and said that nothing has been done by SEC so far. She then called upon Gary Gensler, the SEC Chairman, to see why SEC hasn't been doing the role it has been entrusted with.
When Senator Warren started to address the Committee she said that US$ 400 Billion were vanished from the crypto economy in a day. Does this not concern anyone, particular SEC?, questioned Senator Warren. She posed a question that when there is a crash in crypto economy, why is there an apparent outages within the crypto trading platforms.
Why people are debarred from accessing their trading accounts and withdrawing their funds. This is not only strange but raises eyebrows because this is a very common practice often exercised by crypto trading platforms. She opined that such a practice is seriously affecting the crypto investors, particularly the smaller ones.
She then went on to explain the scenario why she thinks that the "outage" is hurting crypto investors. She said that for example she bought a few coins of Ethereum from Coinbase. The next day, I feel that the crypto economy is going to crash so the first thing she would do is to immediately dispose off her Ethereum coins.
But when she tries to access her account with Coinbase for the purposes of selling the assets, she finds out that Coinbase's network is down. Resultantly, she cannot evidently sell her coins and would certainly succumb to losses. She then pointed her finger towards SEC's Chairman and asked whether denying her the right to withdraw/sell her property does not attract regulator's oversight?
Chairman SEC, Gensler, who too was present in the session, said that Coinbase does not fall within the SEC's jurisdiction. He explained that Coinbase hasn't been registered with the regulator and in the absence of registration, it cannot supervise Coinbase.
However, he acknowledged the fact that Coinbase's involves business of selling of securities, which fall within the exclusive domain of SEC. But again, SEC could not do apply regulation and/or supervision upon Coinbase. But Warren insisted that it is the duty of SEC to safeguard investors, even if they are small sized or big time investors.
By AevanStock – shutterstock.com