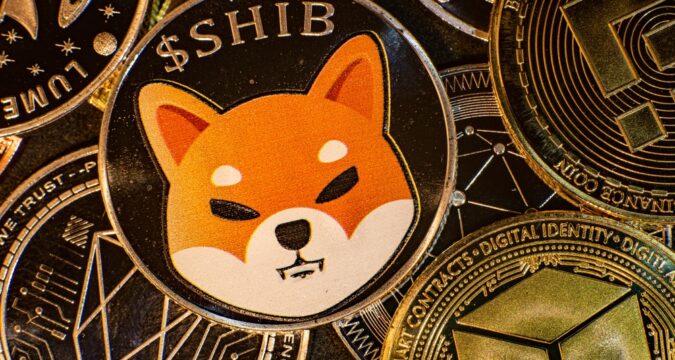 In 2021, when the bull run was happening in the crypto market, one of the most celebrated meme tokens was none other than Shiba Inu.
However, 2022 was not a good year for the entire crypto market and the Dogecoin-competitor also had to put up with severe correction, as tokens plummeted amidst a crypto winter.
Expansion
However, the developers behind Shiba Inu have been working on expanding the ecosystem further. One of the most important and much-awaited development is known as Shibarium.
This is the Layer-2 scalability platform and the developers have been working on it for quite some time. But, the SHIB army is more focused on what exactly this development can offer and the benefits it can bring.
Shibarium
While it has been dubbed as Layer-2, it should be noted that Shibarium is not actually a blockchain in itself. Instead, it is just an additional layer that will operate on the Ethereum blockchain network.
The primary purpose of the Layer-2 scalability platform is to handle the extra load of the SHIB transactions, which will reduce its dependency on the Ethereum blockchain.
One of the biggest scalability issues associated with Ethereum is that all transactions are processed on-chain. This means that they are recorded on the blockchain directly.
However, the fact that the space available on the blockchain for storing transactions is limited means that the network often becomes congested.
This is where Shibarium can be handy because it is a Layer-2 scalability solution that will help users in performing off-chain transactions that can be settled on-chain later on in one go.
As on-chain settlements are less active, it can allow cheaper and faster transactions to take place.
The benefits
There are some interesting benefits that Shibarium can offer to the platform the first of which is a higher throughput for the users of the ecosystem.
Another prominent advantage would be the introduction of a burning mechanism via Shibarium that would later be used for burning SHIB tokens.
The huge supply of SHIB tokens is also a major obstacle that stands in the way of its transformation as a utility token. Some of these problems will be alleviated with Shibarium.
According to some market players, Shibarium will also play a vital role in decentralized apps (dApps) development on the platform.
Apart from that, since Shiba Inu also wants to expand into the Metaverse space, the layer-2 solution will also come in handy for that purpose.
In addition, the layer-2 solution comes with its own utility token known as BONE. The number of ETH whales acquiring Shiba Inu has also surged since the beginning of the year.
Moreover, the meme coin has also seen its burn rate surge as 2023 has kicked off, with the SHIB army burning more tokens in days than they had done in months in 2022.