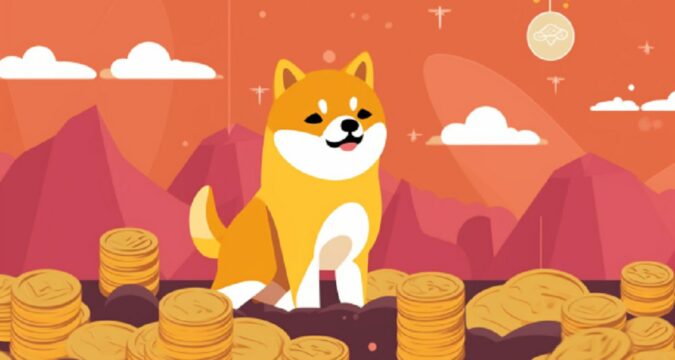 Shiba Inu lead developer, Shytoshi Kusama, has addressed the events that took place after the debut of Shibarium, the eagerly awaited decentralized application platform, in a recent update. Kusama reassured investors that the project is progressing and operating as expected despite the early setbacks.
The alliance with Alchemy, a leading blockchain infrastructure platform, was one of Kusama's major inventions. It was gathered that Shiba Inu had obtained a reserved allocation of 400 million compute units per month due to this collaboration, demonstrating the project's proactive commitment to assuring scalability and seamless functionality.
During the launch, the platform had a significant influx of deposits within the first 15 minutes, including 600,000 BONE tokens and 1,000 ETH. Kusama said the quick growth demonstrated the community's and the industry's excitement for Shiba Inu.
Kusama also issued a caution advising users to only interact with the official Shibarium website, Shib.io, to protect investors from potential scams. Kusama highlighted the dangers of using unauthorized links while emphasizing security.
Shibarium Experience 160 Million Traffic In 30 Minutes, Records Flops
Within 30 minutes of the debut, the system recorded 160 million compute units. Kusama demonstrated Shibarium's potential for global competition by comparing this statistic to the effectiveness of top-tier layer-2 networks.
In response to worries expressed regarding the difficulty faced by investors after the project's launch, Kusama acknowledged the issues but informed the SHIB community that these were to be expected as the project grew. Kusama, while defending the Shibarium, said that the hitches didn't cone from the Shibarium platform, but the unexpected user traffic that overwhelmed the system.
He thanked the community for its compassion and patience and emphasized the continued efforts to improve the user experience. Shytoshi Kusama's observatory comments about the Shibarium launch and the most recent issues it has encountered so far have generated much media attention. Times Tabloid also said that $1.7 million worth of ETH got trapped in the contract, which has since grown to $1.8 million.
Shytoshi Kusama excitedly replied, "All is well," when asked to comment on the rising demand and some difficulties investors faced hours after the launch. Analysis of different cryptocurrency platforms has shown that the Shibarium platform has a good prospect. Analysis published on the Times Tabloid platform explained that the Shibarium platform is "on the right track" despite the few challenges.
Tobi Loba, a freelance cryptocurrency analyst, has commented that Kusama remarks on the inherent instability and excitement that goes along with emerging technology as the Shiba Inu community continues to monitor the project's progress closely. He added that Shibarium's journey in decentralized applications is surely one to watch, with a solid foundation, savvy partnerships, and an active community.