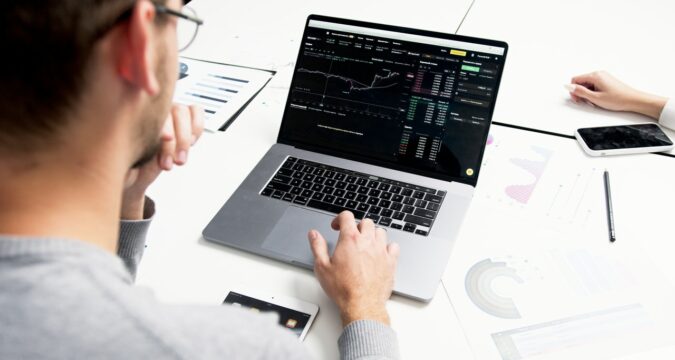 Stitch Fix Stocks Experience a 26.4% Price Dip
In the premarket trading, the stock prices for Stitch Fix have experienced a 26.4% plummet. The dip was observed after Stitch Fix made an announcement in regards to the earnings generated for the fourth quarter of 2021.
For the particular quarter, Stitch Fix has announced that the earnings generated were much lower than the guidance shared by the analysts. While sharing the earnings report, Stitch Fix has announced that it has been facing many challenges and difficulties in terms of its business.
One of the major problems Stitch Fix shared in the report was the major issues they have been encountering while bringing people to sign up for their styling services. Stitch Fix officials have announced that for the particular quarter, the earnings they have generated are less than the estimates.
For the particular quarter, the loss they incurred was worth 28 cents per share, which is higher than the estimations. On the other hand, the revenue generated by the clothing brand was higher than the revenue that was proposed by the analysts.
Bumble Stocks Surge by 22%
The stocks for Bumble have reportedly elevated at a very high rate in the premarket trading. The surge recorded for Bumble was reportedly 22% and it has been observed because the company has generated higher-than-expected earnings.
According to information, the dating service operator recently shared the earnings for the fourth quarter of 2021. The report shared by Bumble shows that the earnings generated are much higher than the estimations set by the investors.
In the fourth quarter of 2021, the analysts had predicted that the dating service operator would generate earnings worth 6 cents per share. However, Bumble successfully generated earnings worth 13 cents per share.
The executives at Bumble have revealed that going forward, they expect to generate even higher profits and revenues. With the business of the online dating site growing, the executives are confident it will be able to generate much higher gains in the running year.
Gannett Shares Dip by 2%
In the premarket trading, the share prices of The USA Today publisher have plummeted by 2%. According to sources, the plummet was observed after Gannett officials confirmed their involvement in providing wrong ads posting information to their advertisers.
The publisher revealed that for nine months, it had been posting the ads of their advertisers to websites other than the ones they had communicated. This meant that Gannett had made a false move and they were keeping their investors in the dark. Although Gannett officials admitted and confirmed their mistake, but they were not able to save themselves from observing a stock price loss.